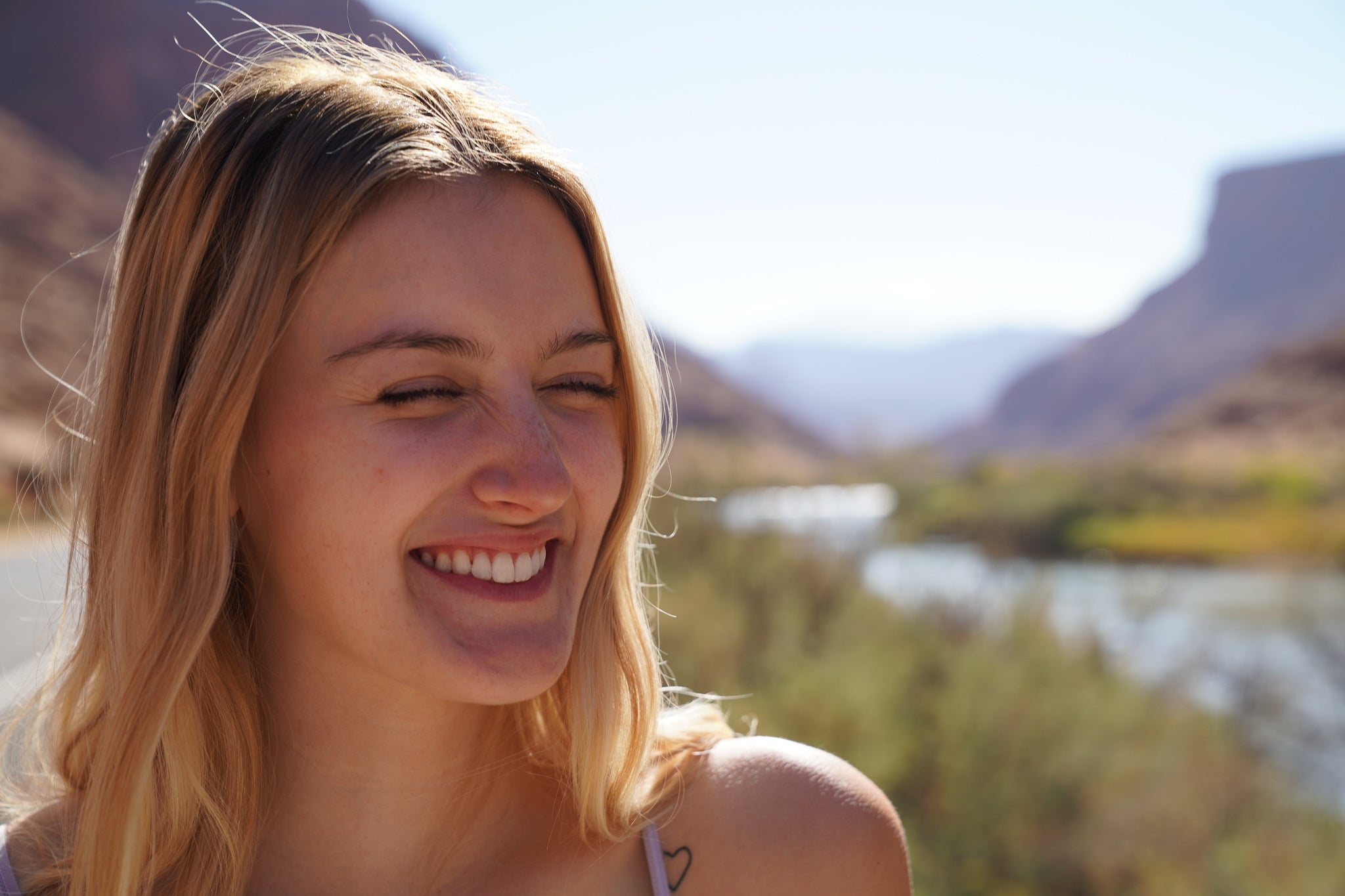 Don't give up now, 
chances are 
your best kiss 
your hardest laugh
and your greatest day
are still yet to come.

Lips are such an overlooked, yet crucial element of our human experience. They are the instruments of first kisses, gateways to our culinary adventures, and bearers of our word. 
In other words, they do a lot.  
Perhaps that's why we've been so obsessed with creating the perfect Lip Balm. Our desire to treat our (and your) lips right is instinctive and necessary. If you haven't tried our Lip Balm yet, we hope you won't mind when we ask, "What are you waiting for?!"
Free from plastic packaging, with a generous 15 G size, and 100% vegan, we know that once you try it, you'll never want to be without. While it offers lip plumping hydration, EFAs that help condition, protect, and nurture, and a fresh and invigorating Essential Oil blend of sustainably-sourced Rosemary, Peppermint, Spearmint, and Tea Tree, the pleasure it elicits when you use it cannot be put into words. (It's somewhere on the scale between summiting a mountain and getting into a hot bath afterward.)
Here are the specifics of why the ingredients we use are so amazing:
Shea Butter
Richly and nutrient-dense, Shea Butter is a fat derived from the fruit of the Karate tree in West Africa. Wealthy in Vitamins E + A, beta-carotene, and omega-6 fatty acids, it helps shield skin from environmental elements while hydrating and conditioning. Thanks to Shea Butter's naturally occurring cinnamic acid, it also has sun-filtering properties that may reduce visible signs of aging.
Coconut Oil
Miraculous, Vitamin E-rich Coconut Oil is thought to help mitigate conditions such as acne, psoriasis, and eczema by replacing expired skin cells with new, healthy ones. It has antibacterial properties and is wonderful for hydrating and soothing dry, irritated skin without clogging pores.
Peppermint Essential Oil
The penetrating, cooling nature of Peppermint Essential Oil makes it one of the most widely used therapeutic Oils. It is excellent for clearing a foggy, dull mind and renewing fatigued muscles. Peppermint is also effective at minimizing worry and grief, and is renowned for settling upset stomachs and freshening breath.
Rosemary Essential Oil
Hummingbirds and honeybees favor the nectar of its violet-blue bloom, gardeners relish its pungent, woody aroma, and for millennia, medicine people have considered its Essential Oil to be one of the great "Oils of Protection." We love Rosemary for its ability to help purify body, mind, and soul.
Tea Tree Essential Oil
If you could have only one Essential Oil in your natural medicine cabinet or first aid kit, Tea Tree Oil would be a great choice. Renowned for its purifying, cleansing properties, it is wonderfully efficacious in mitigating a variety of conditions while also supporting immune strength. Containing over 92 different compounds and limitless uses, Tea Tree is commonly used to support healthy scalps, lips, complexions, and nails.
As with all our products, our Lip Balm is natural, organic, vegan, petroleum-free, and sourced with respect for people, planet, and purity. In other words, it kicks major a@#.
image credit: Joshua Onysko