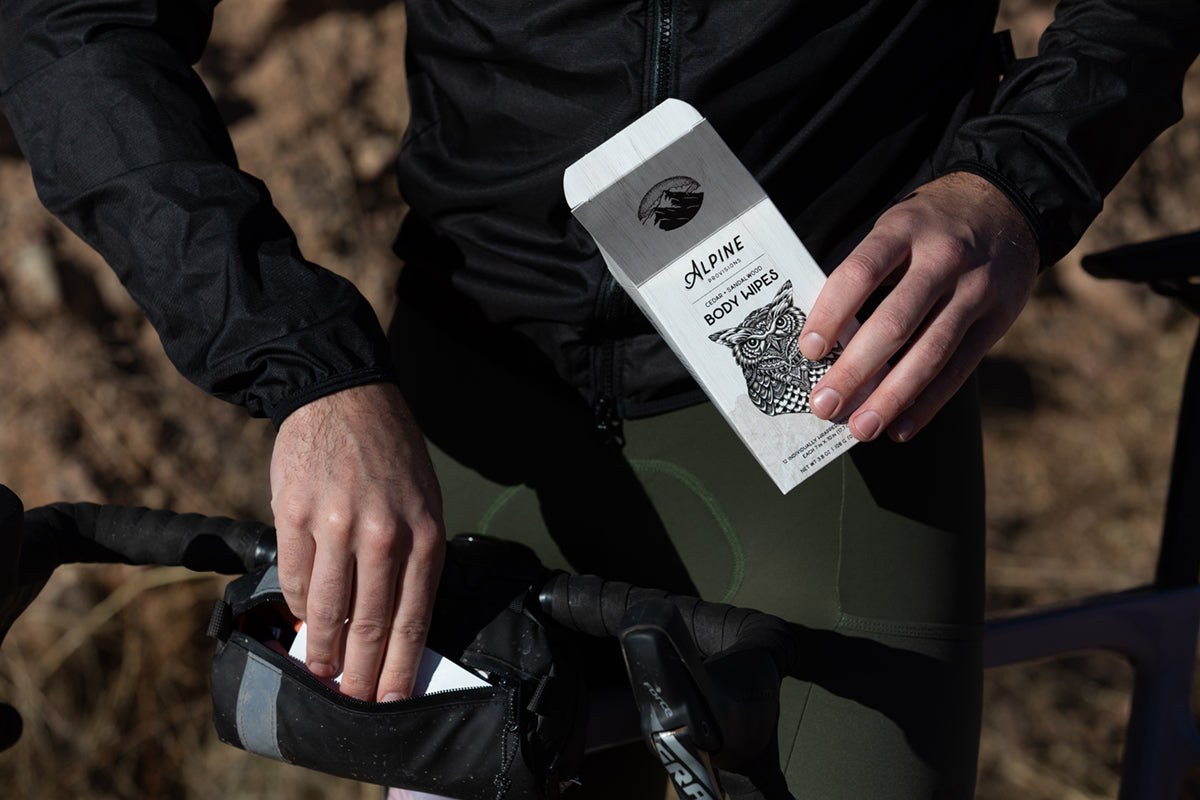 We've all been there: sweaty and dirty with not a shower in sight.
Enter our NEW Alpine Provisions Body Wipes. We are so excited about these generously-sized cleansing allies. They effectively remove dirt and sweat and leave only our signature Cedar + Sandalwood essential oil scent behind. 
Here are some of the features you'll love about them:
- Sustainable Lyocell wipe is gentle on skin.
- Naturally-derived ingredients.
- Featuring Aloe Vera, which contains over 75 different, skin-loving nutrients and offers plentiful, non-greasy moisture.
- As always, ingredients are sourced with respect for people, planet, and purity.
Go ahead, get dirty! Now you can hit the coffee shop afterward with no worries about offending anyone. We recommend taking these along on your next camping trip, road trip, or gym trip. Happy cleansing!