Celebrate Ugly Sweater Day With Your Dog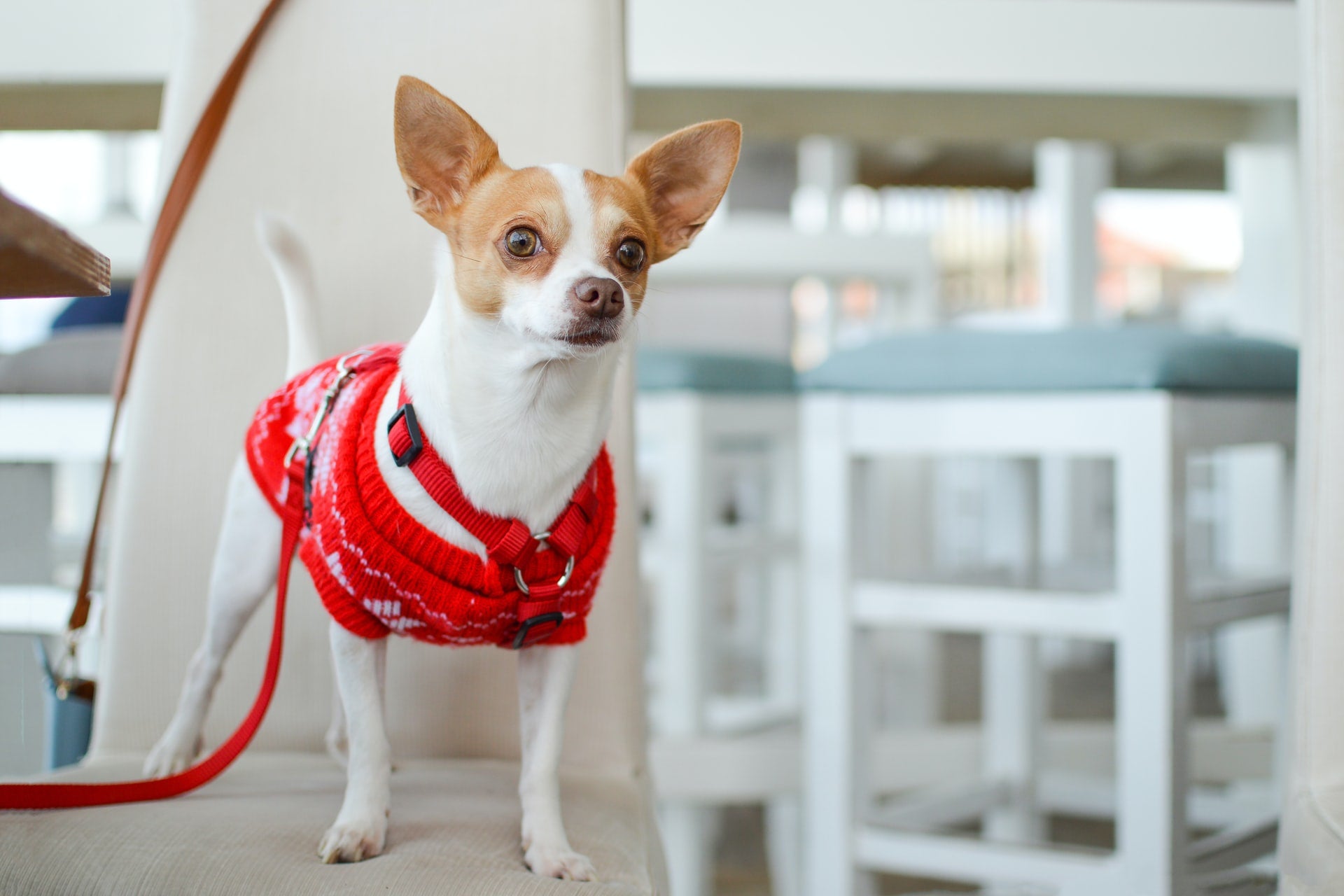 This year, National Ugly Sweater Day is December 17th.  Every small dog owner knows the pleasure of dressing your tiny and mighty bestie up in a holiday sweater, and it got us thinking… the big dog people are really missing out.
The thing about big dogs is that they don't usually need sweaters (unlike small dogs, who depend on them during temps that dip below 60° F), which is why winter is the perfect time to get your big dog sweater on (responsibly*). These are our top three National Ugly Sweater Day (with your dog) ideas — which also happen to be season-appropriate.
1. Neighborhood Dog Parade – What unifies a neighborhood more than a shared devotion to pets? Organize a street-wide Ugly Sweater Pet Parade. The kids will love it, and so will the four-leggeds who only get to catch wind of each other from their backyards. (Plus, it's a chance to finally make a connection with the people across the street so you can nicely ask them to tone down the Sunday morning bandsaw action.)
2. Christmas Morning Outfit Coordination — Get ready to blow up your socials. Turns out there are several companies devoted to making matching outfits for you and your pet. We like Dog Threads because they donate 2% of sales to organizations that help feed homeless dogs. 
3. Repurpose Old Sweaters — If you have a small dog, or know someone who does, you can easily (without sewing!) repurpose old sweaters by turning the sleeves into sweaters for them. Here's a tutorial. 
Happy National Ugly Sweater Day!  We hope you and your four-legged friend are doing something fun together, whether there's a sweater involved, or not.  
*Please note: sweaters on dogs should only be worn if needed when they are outside in very cold weather. Most dogs (except certain small breeds) should not wear clothing items in the house as they can overheat easily. Clothing items should always be removed from the pet after they are no longer needed to prevent chafing and irritation of the skin. 
image credit: Tamara Bellis