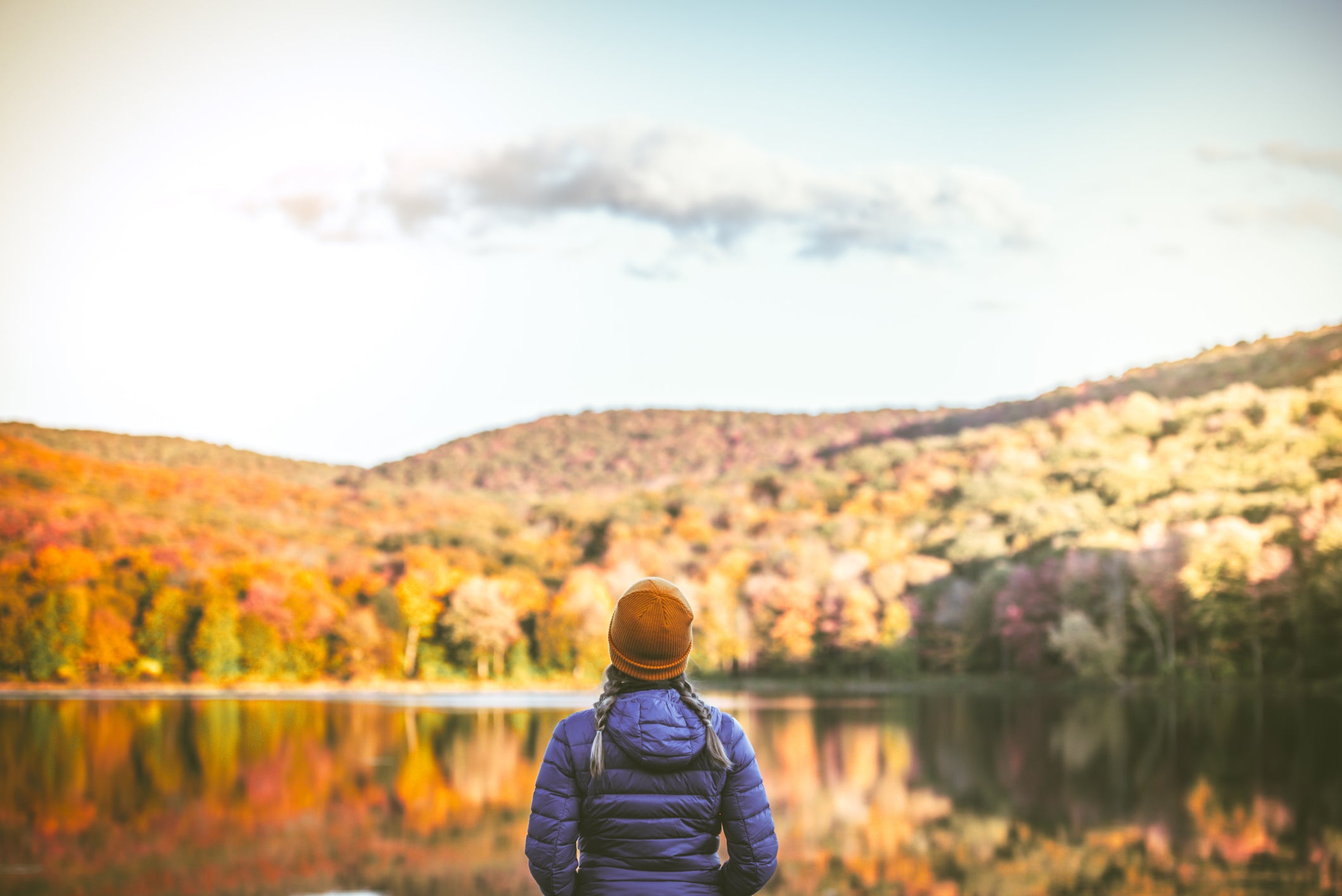 September 22 is the Autumnal equinox in the Northern Hemisphere. On this day, we're experiencing an equal balance of light and dark as we welcome the first official day of Fall. Seasonal transitions mark the perfect time to intentionally commune with Mother Nature for a reset of mind, body, and spirit.
Here are some of our favorite ways to create a meaningful celebration of this wonderous and cozy season of changing leaves, cooler air, and longer nights:
Create a Fire Ritual
First off, please do this safely. If your ritual is outside, do it in an area specifically designated for campfires, and make sure there is not a fire ban in place. Sitting by a fire together in community is an ancient act that is woven into our DNA. Gather with like-minded friends whose company you truly enjoy. This alone is enough of a ritual, as it helps to regulate our nervous systems and release endorphins. If you wish to take it to the next level, you could write down on paper the things you want to release and offer those papers into the fire, one by one, letting go of the old. Always close your fire ritual with some words of gratitude for the earth.
Meditate
Harness the energies of equinox balance and simply take a few moments to sit quietly (outside if possible). Focus on your breath and visualize balance regarding the planet's weather patterns, economies, and elements. Exhale peace to all 7.7 billion people. Imagine harmony for all animals, plants, and marine life.
Cook
Autumn harvest is a magical time for those culinarily-minded. What better way to cultivate Fall vibes than by getting into the kitchen and whipping up some edible love? Cancel work, pull up your favorite food blogs, and create a memorable first day of autumn. 
Bathe in Cedar + Sandalwood
Pumpkin spice aside, Fall's most iconic scent is our combination of grounding Cedar and calming Sandalwood essential oils. Evoking the feeling of campfire and coyote song beneath a blanket of starlight, now's the perfect time to stock up on our Cedar + Sandalwood Body.Hair.Shave Soap, Deodorant, Body Wipes, and Haircare. 
Happy Autumn, everyone. Wishing you a season of coziness and adventure in equal measures.