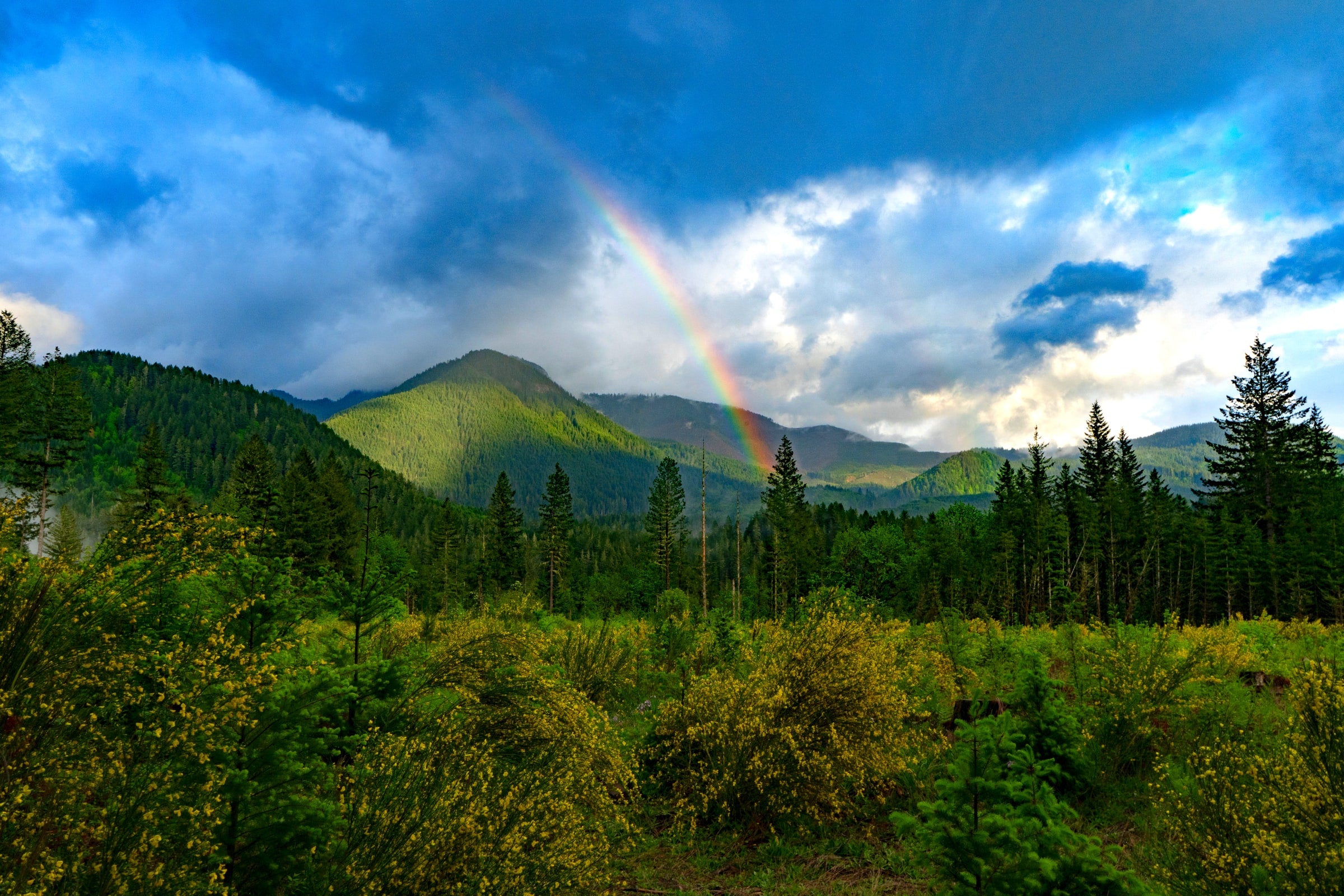 Happy National Find a Rainbow Day!  April showers bring the reflection, refraction, and dispersion of light in water (a.k.a rainbows), so with luck, you'll soon have an opportunity to view one for yourself.
While there are many interpretations of what a rainbow symbolizes, the magical implications of spotting a rainbow are fairly universal. We recently discovered one we loved in artist Tasya van Ree's The Untamed Elemental Oracle Deck. With permission from the artist, here's what she has to say about the meaning of them:
RAINBOW (p.109)
Abundance and New Opportunity
Rainbow is a promise kept brought to life in the glorious aftermath of the storm. He is the spellbinding reflection of unseen particles dancing in the ethers, positioned for all of us to witness and absorb. Wrapping you in his complexion of seven mystical colors, Rainbow's serene vibrancy illuminates inclusiveness and cohesion, unwrapping a very important message of fortune.
Rainbow rewards you with a vast reminder of your own glowing horizon. He is a powerful indicator that suffering and scarcity are never the final destination and that your birthright is a continuously replenished wellspring of abundance and new opportunity. Now is the time to cross the bridge and unlock the false perceptions of your hinderances so you may surrender them to the light and receive the blessings that are ready to reveal themselves to you.
We say, get outside and tap into your creative flow!  Whether you see a rainbow or not, this message is always a good reminder of the hope and optimism available to us each day. 
image credit: Dan Meyers