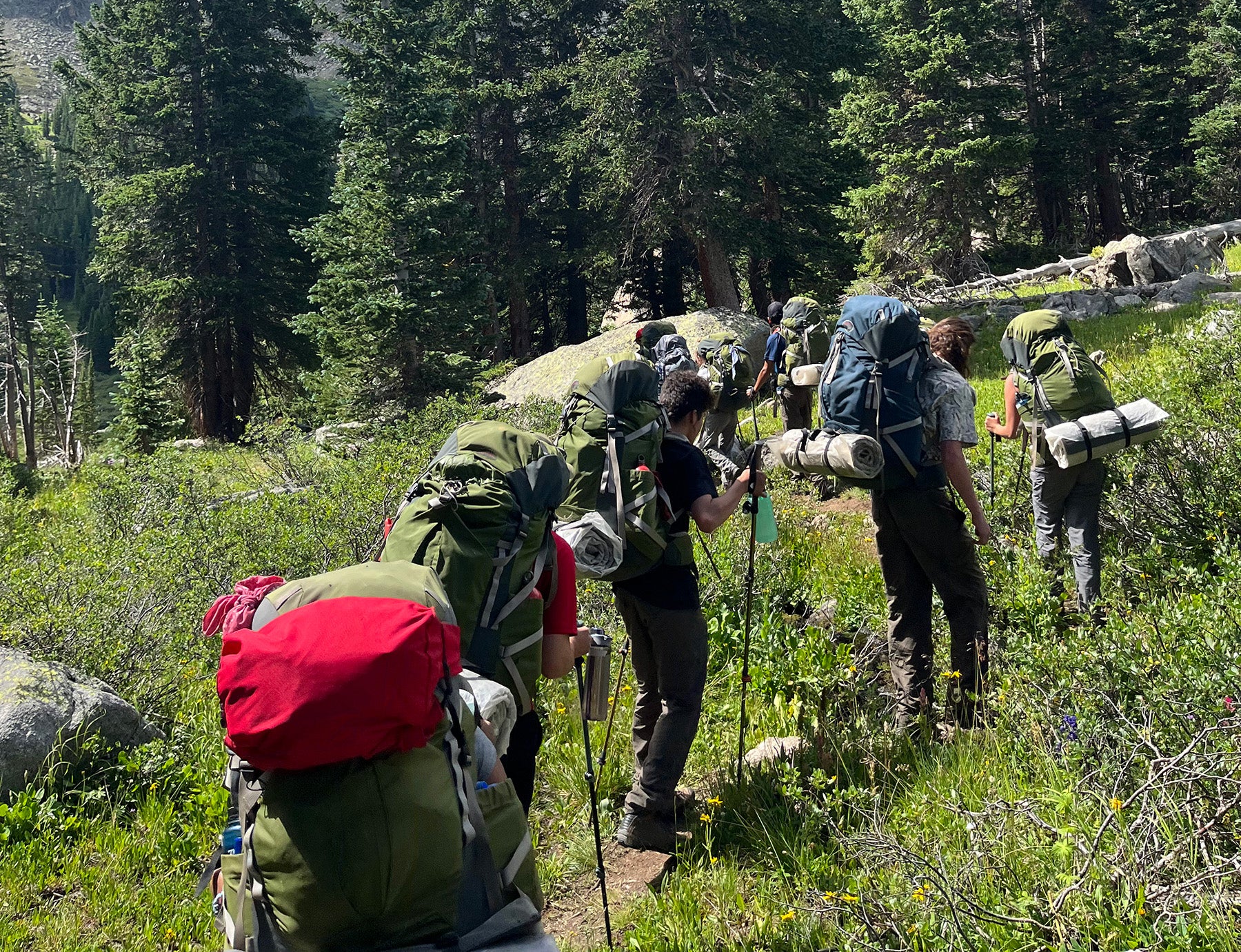 Back in about the year 2000, a friend was struggling with his place in the world. He was young, restless, a little discontent, felt like his purpose was lost in a sea of shoulds. He should get a "real" job, settle down, do what his family thought was right, become someone he simply was not. Instead, he turned outward - he discovered Outward Bound and took a trip through the Florida Everglades. He camped with the call of crocodiles and alligators. He canoed through the swamps, he sweated, got bitten by a million bugs, he spent time alone with a tarp on an island, and he eventually figured out some things about his life that sent him on a very different path,a path he has been on ever since.. The sad part was that his family didn't approve. They thought it was foolish. I think he would tell you, and we agree, that nature is never foolish. Nature and our relationship with it is what gives us life, teaches us who we are in the world, and brings us into relationship with the world.
Our future truly depends on the future generations' ability to understand the world around them. For this reason, Alpine Provisions has partnered with the
Colorado Outward Bound School
to provide young adults with scholarships for outdoor leadership programs in the Rocky Mountains of Colorado, Utah, Alaska, and Wyoming. 1% of all our sales go into this scholarship fund.
Traveling does not have to include living in a swamp for a month. But the winds of change still blow through every trip, and making travel easy with the right products and gear is a sure way to maximize adventure and growth.
Our
Cedar + Sandalwood Body.Hair.Shave Soap
will get you far. It smells great and is great for travel. Scented with our signature sustainably-sourced essential oil blend, this all-in-one product does extra duty as a shampoo, shave gel, or hand soap. You won't need to pack a lot to get really clean.
Our
Fir + Sage Charcoal Deodorant
is there for you. Stay smelling great with our signature essential oil blend of uplifting Fir and purifying Sage. This deodorant is powered by vegan, natural ingredients, including detoxifying Activated Charcoal to help absorb moisture. As with all our products, every ingredient has been sourced with respect for people, planet, and purity.
Traveling anywhere, but in the wilderness especially, packing light is essential. Our
Whitening Mint Toothpaste Tabs
are super light and effective. Toothpaste tabs are 100% sustainable – waterless formula combined with infinitely recyclable and renewable glass jars with aluminum lids. Sodium Bicarbonate (baking soda) has natural whitening properties. And, they are easy to use – at home, at the campground, at the office.
Alpine Provisions
Rosemary + Mint Lip Balm
is free from plastic packaging and adventure-ready. Our blend of proprietary, sustainably-sourced essential oil blend of Rosemary, Peppermint, Spearmint, and Tea Tree transports your everyday routine to a daily nature plunge every time you apply. Stash one in your bag or pocket, and enjoy supreme kissability in the mountains, on the sea, and everywhere in-between.
If, when we are young, we are introduced to the transformative possibilities of nature, the wildness, the awe, we get right with ourselves and with the world. We learn that we are all connected. Make your gifting do the same. Connect kids with the wilderness and connect yourself with what matters. Some choices, the big life ones, are hard. Some choices, though, like where to spend your money, what to give to your friends and family, and how to support our community should be easy.
Gift with purpose this year and make a difference.