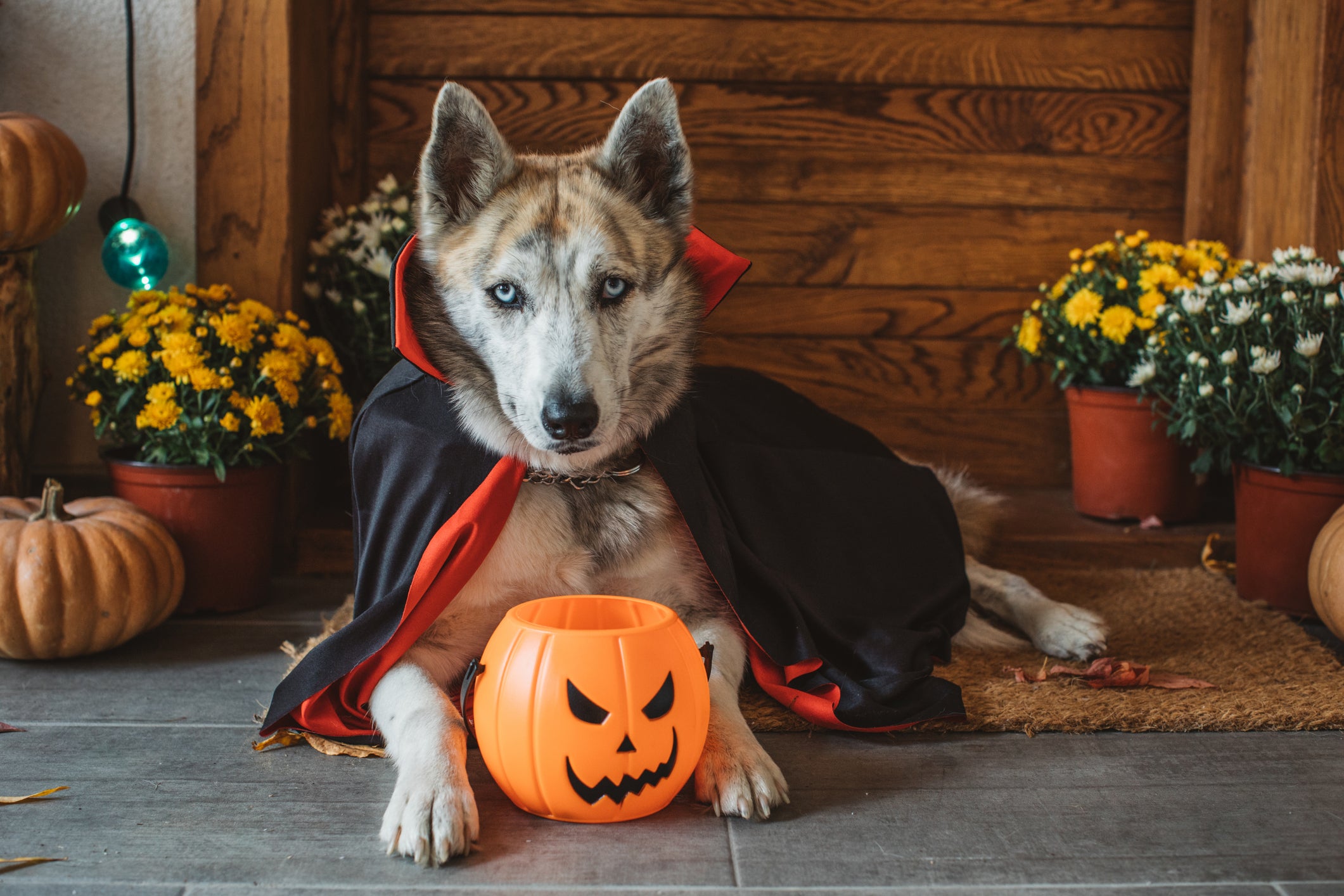 Today Halloween is all about ghoulish costumes, carved pumpkins, and trick-or-treating, but it is a holiday derived from a celebration called Samhain (a Gaelic word pronounced "SAH-win").

Samhain is a pagan festival originated from an ancient Celtic spiritual tradition and is customarily celebrated from October 31 to November 1 (the half-way point between the Fall Equinox and Winter Solstice) to welcome in the harvest and usher in the dark half of the year. Celebrants believe that the veil between the physical world and the spirit world are thinnest during Samhain, allowing more interaction between the living and otherworldly beings. We can give Halloween deeper meaning by invoking the original sentiment of welcoming the harvest by cooking nourishing, seasonal food, and acknowledge the dark through activities that honor the colder months.
Here is a Fall harvest recipe is full of protein, healthy fats, and seasonal power foods like cranberries and pumpkin seeds. It also happens to make the perfect trail/camping snack for Fall adventures.
Autumn Nourishment Snack Bars
Ingredients:
2 cups old-fashioned oats (not instant or quick-cooking oats)
1 cup almonds, roughly chopped
½ cup pumpkin seeds
1 cup packed pitted Medjool dates
⅓ cup maple syrup
¼ cup creamy almond butter or peanut butter
¼ teaspoon salt
½ cup dried cranberries
⅓ cup unsweetened shredded coconut
Method:
- Preheat oven to 350 degrees F. Spread oats, almonds, and pumpkin seeds onto a baking pan with sides. Toast until slightly golden, about 12 minutes. Transfer to a mixing bowl, along with the coconut.
- In a food processor, chop dates in short bursts until it becomes a rough paste. Scrape dates into the bowl containing the oats, seeds, and nuts.
- Warm the maple syrup, almond (or peanut) butter, and salt in a small saucepan over low heat, stirring to blend. Add wet ingredients to dry ingredients, along with the dried cranberries. Mix until evenly distributed.
- Line an 8 x 8-inch pan with parchment paper so the paper hangs over the sides. Spoon the oat mixture into the pan, packing it down with the back of the spoon. Place in freezer for 20 minutes. When ready, use the parchment to lift the contents out of the pan and set on a cutting board. Cut into 16 bars. Store the in an airtight container for a few days or freeze for longer storage.
Samhain Self-Care
The darker, colder months make the time we get to spend outside, doing what we love, even more precious. For the Fall Equinox, we compiled some of our favorite ways to create a meaningful transition to the season of changing leaves, cooler air, and longer nights. We've also put together a Fall roadtrip playlist (and an accompanying guide to the very best roadtrip self-care products).
At Alpine Provisions, we prioritize connecting with nature above most other things. From our signature essential oil blends, to our nature-rich ingredients, to our recyclable and sustainable packaging, we see it all as an opportunity to experience a nature bath (especially during the cold, dark months). There's nothing like a changing season to really bring home the preciousness of being outside. 

Healthy Halloween! We hope the magic of this season finds you.