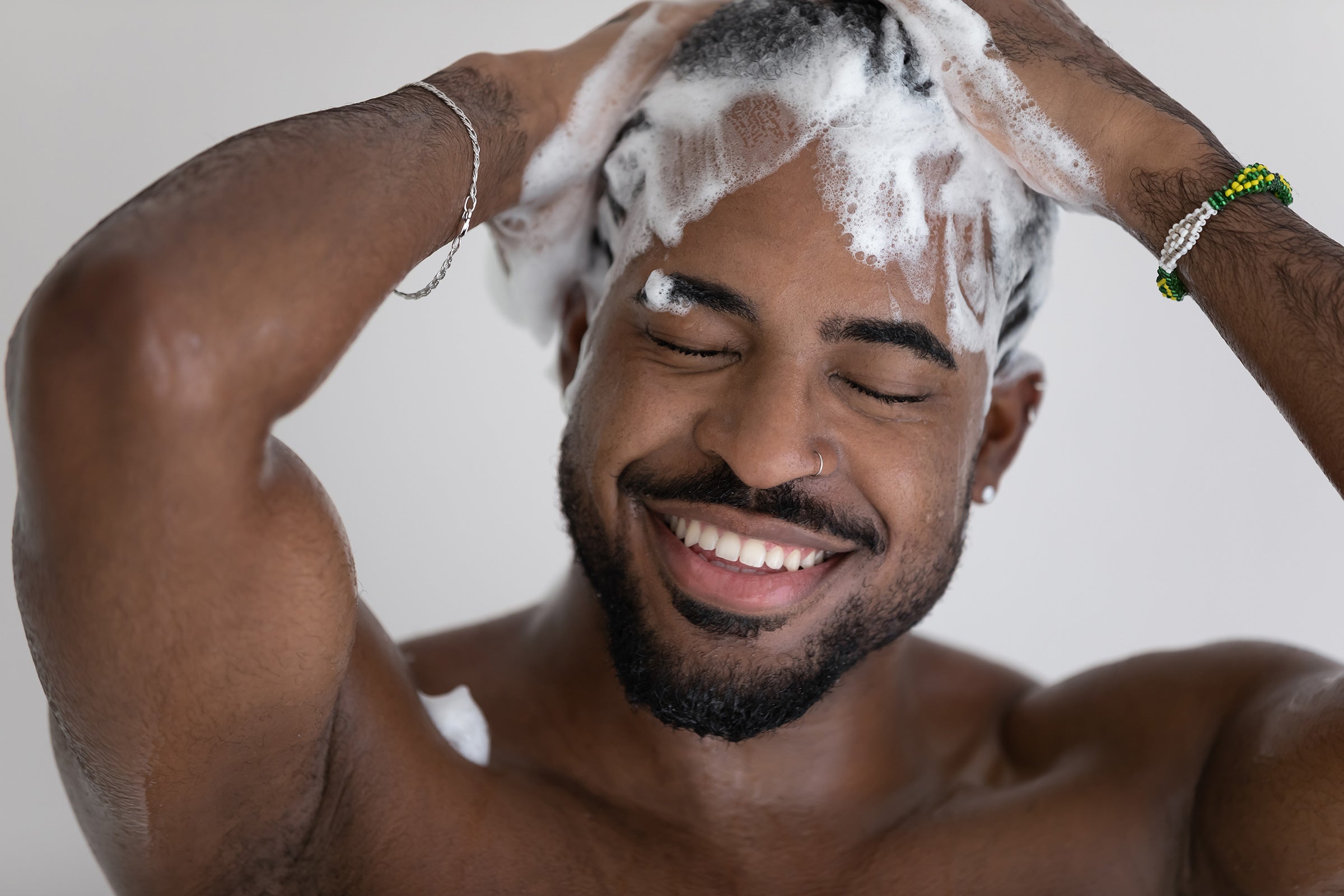 November 19th is International Men's Day! It's the day we celebrate the positive value men bring to their families, communities, and the world. So, besides being a positive role model, what can you do to celebrate? Give yourself some TLC and maybe tacos.
Self-care feels good. It supports the great work you do in the world, it makes you feel more confident, and it gives your body the message you matter. If you're new to self-care, it can be overwhelming to develop a routine. (Who needs yet another project?) Don't despair. Our two golden rules of grooming can help make it easy for you to step up your game.

Rule # 1: Go Natural & Sustainable
It's the beauty industry's dirty little secret: in the U.S., ingredients that can legally be used in cosmetics and skincare are largely unregulated. This means that companies operating in the United States are free to use whatever chemicals they want with little government oversight. Without knowing what's in your products, you could be subjected to hormone disruptors, known carcinogens, and more.
The best grooming move you can make is to use products made by companies committed to clean beauty practices. There's really no downside when you choose natural products made from high-quality ingredients.
Pro Tip: Switch out your conventional deodorant with a Natural Deodorant that has a great scent and is devoid of toxic ingredients. Notice how you feel when you use it. If you like it, make more switches, such as swapping out your toothpaste, dental floss, and toothbrush for our new Sustainable Oral Care.
Rule # 2: Keep it Simple
If you're not used to focusing on self-care, getting too complex at first will keep you from moving forward. Your grooming routine has to match your lifestyle. Start simple.
Pro Tip #1: Use an all-in-one soap, like our Body.Hair.Shave. It does it all amazingly well and streamlines the amount of products you need.
Pro tip #2: Low-key uplevel your grooming game by taking our Body Wipes with you to the gym or your next camping trip. You'll feel clean and fresh, no water required (and smell great too!).
We're on a mission to make the world a better place by offering sustainable products in plastic-free packaging — and to help everyone feel better groomed!