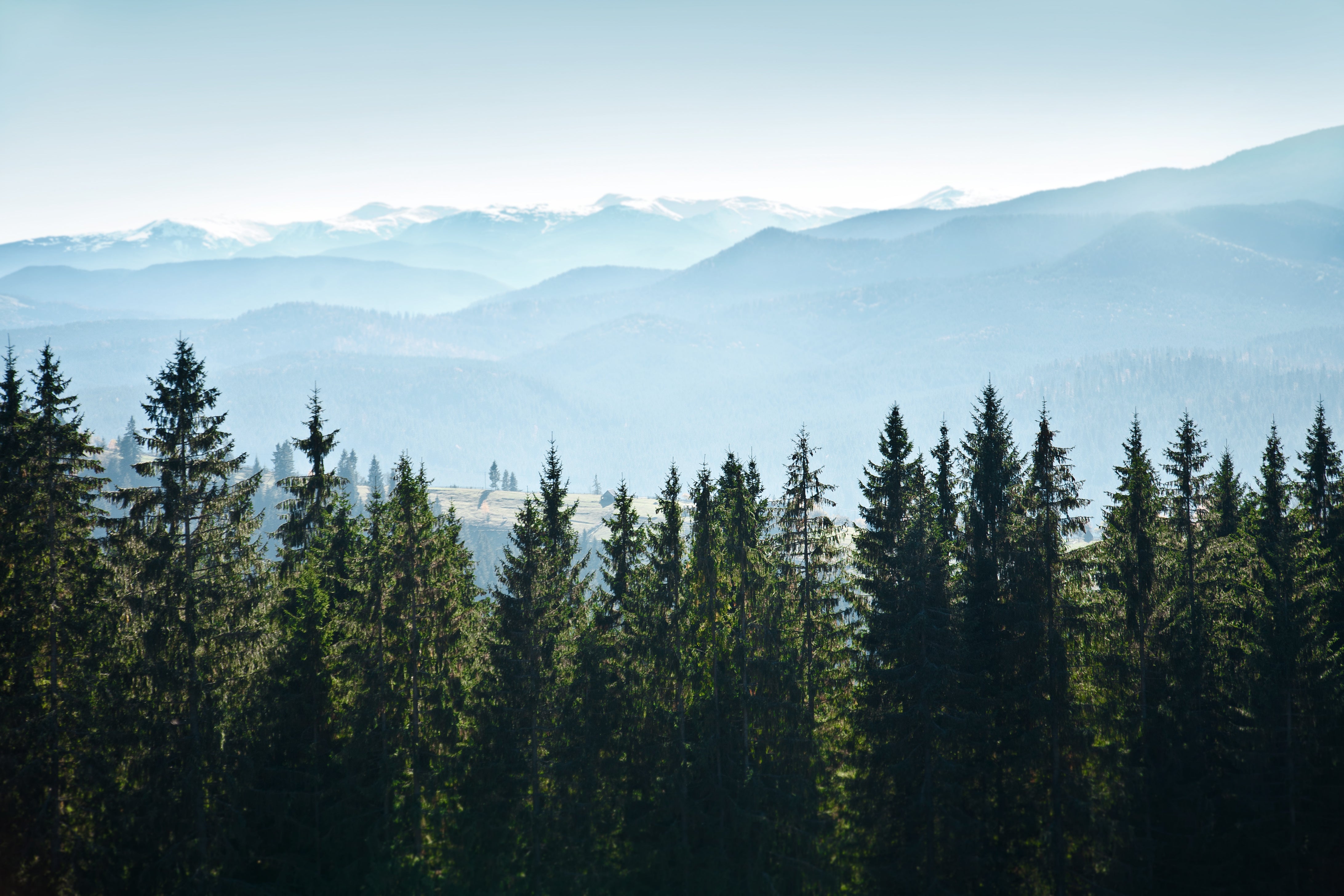 Our love of the outdoors is what led to the creation of Alpine Provisions, and to the creation of the products that transport us out of our bathrooms and into nature every time we use them. When you visit the beauty of the Alpine Biome here in the Rocky Mountains, you ascend through pine forests, filled with the scent of the trees, the soil, and the particular feel of the thin air. When you get to the snow line, the mountain clears out a little and your view is unimpeded across space. You can breathe deep and the air is always a little chilly and invigorating. Your lungs sting a bit, but the air has a taste of the wild. Getting that high in the mountains is like a plunge into nature. You can't do it halfway. You've climbed, skied, or somehow worked very hard to get there. You're committed. You've already gone big or you wouldn't be there.
If you're navigating a concrete jungle instead of the mountains, an easy way to experience an instant nature plunge is to give Alpine Provisions a try - here are some of our recommendations to get started: 
Fir + Sage Shampoo - Smell like the Alpine Forest, naturally. Our purifying shampoo is made with Aloe Vera and Jojoba Oil combined with 100% natural surfactants - for a richly lathering cleanse that nourishes the scalp and leaves hair looking softer, smoother, and stronger. Alpine's proprietary Fir + Sage essential oil blend is a woodsy, warm spice that brings nature into your bathroom, on the daily.
Fir + Sage Conditioner - Elevate your hair-washing ritual to an inspiring, high-altitude adventure with purifying Fir and balancing Sage. This natural conditioner offers weightless hydration for most hair types, and is perfect for daily use. Our signature essential oil aromatherapy blend is a signal to your whole being to remember its wild and true nature, and our all-star line-up of nurturing, plant-based ingredients have been sourced with respect for people, planet, and purity.
Cedar + Sandalwood Body Wash - Grounding Cedar and calming Sandalwood essential oils evoke the feeling of campfire and coyote song beneath a blanket of starlight. This all-in-one soap elevates your everyday self-care routine to an everyday pleasure ritual. Made from skin-loving Aloe Vera, it's richly concentrated, creates a silky smooth shave, and possesses the intelligence to deftly tend to the multitudes of your body, from toe tips to hair tendrils. As well, the addition of our sustainably-sourced essential oil aromatherapy blend will surely signal your whole being to remember its wild and true nature. This soap is completely plant-based and sourced with respect for people, planet, and purity.
As with all our products, every ingredient has been sourced with respect for people, planet, and purity.
1% For Our Future - every purchase supports the Colorado Outward Bound School scholarship fund, allowing our youth to become future nature stewards.