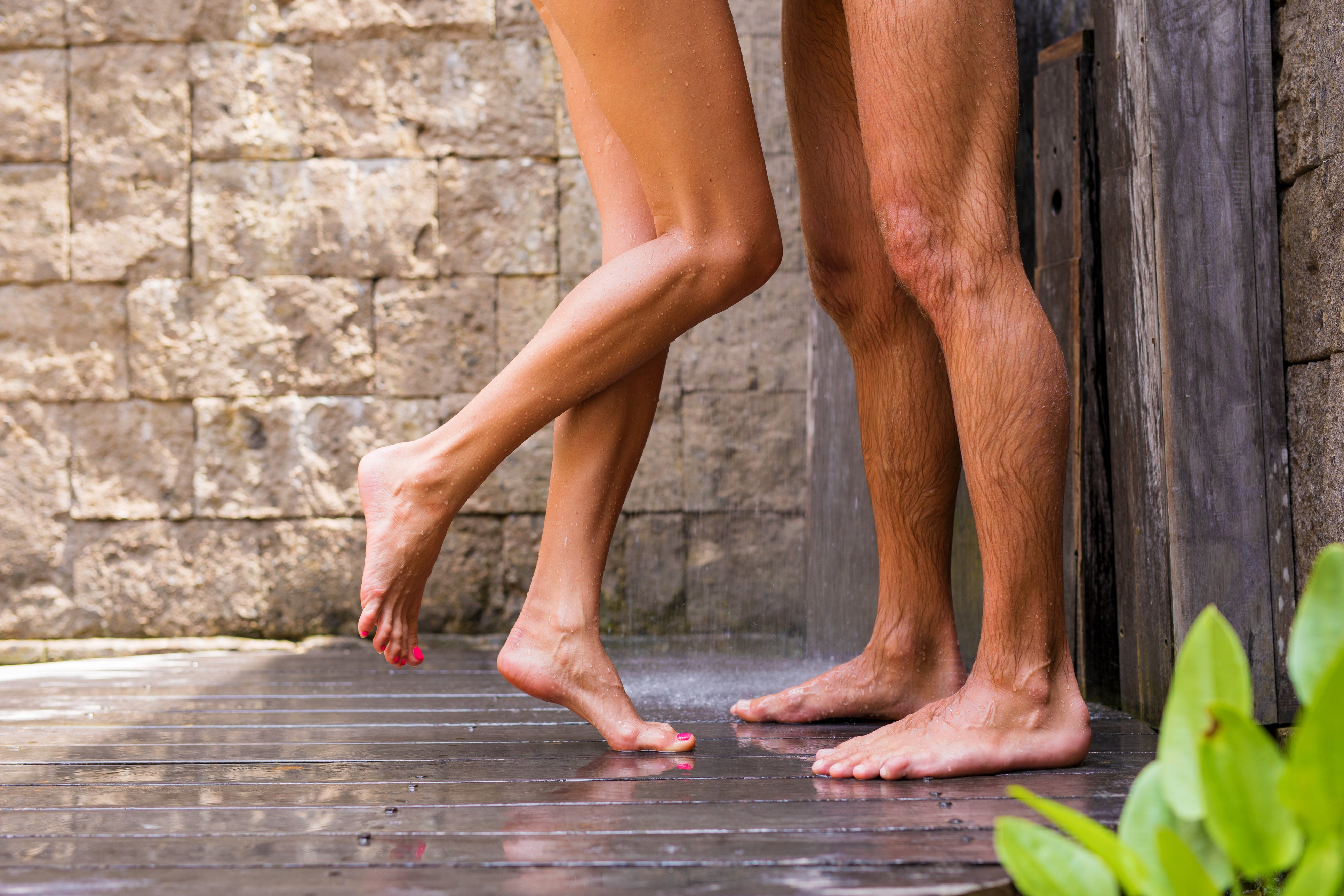 Having clean water to shower with every day is a privilege. Though this precious resource comprises most of our planet and our bodies, it's not necessarily treated with the reverence it deserves.
Remember those experiments in the early 2000s by Masaru Emoto about the ways human emotion can influence the molecular structure of water? Anger and hatred produced hideous looking crystals, and love and appreciation created beautiful ones.
Whether you believe those experiments to be valid or not, the time we devote to bathing is a great moment to create positive energy in our lives through intention. The time we spend each day cleansing ourselves is an opportunity to hit the reset button and start fresh.
We love these ideas for turning your daily shower into a ritual of pleasure and celebration.
Shower with a Friend
Ok, admittedly, this is not always practical (or, even, desirable). Should the opportunity arise to bathe with your plus one, however, make it special. Light candles. Invoke the senses with a Body Wash that smells amazing. Breathe deeply together. Scrub each other's backs.
Wash Off the Day
Use your daily shower to hit the reset button on your life. Intend that the water will carry away your burdens, conversations, negativity, unresolved thoughts, and anything else weighing you down. Let it clear the slate, mind, body, and soul. You'll be surprised by how effective your intention can be in this circumstance, and how truly free you'll feel when you practice this.
Shower Outdoors
If you're lucky enough to have a private yard, consider building an outdoor shower. This is an amazing way to connect with nature during your cleansing ritual. (Be sure to use earth-friendly soap and haircare!)
Simple and Sweet
Your shower ritual doesn't have to be complicated to be transformative. By simply feeling gratitude for the water, you are appreciating life itself. This is enough.
Happy Shower with a Friend Day! We hope however you celebrate it, you are using products you love.