Spring Destination: Santa Barbara, California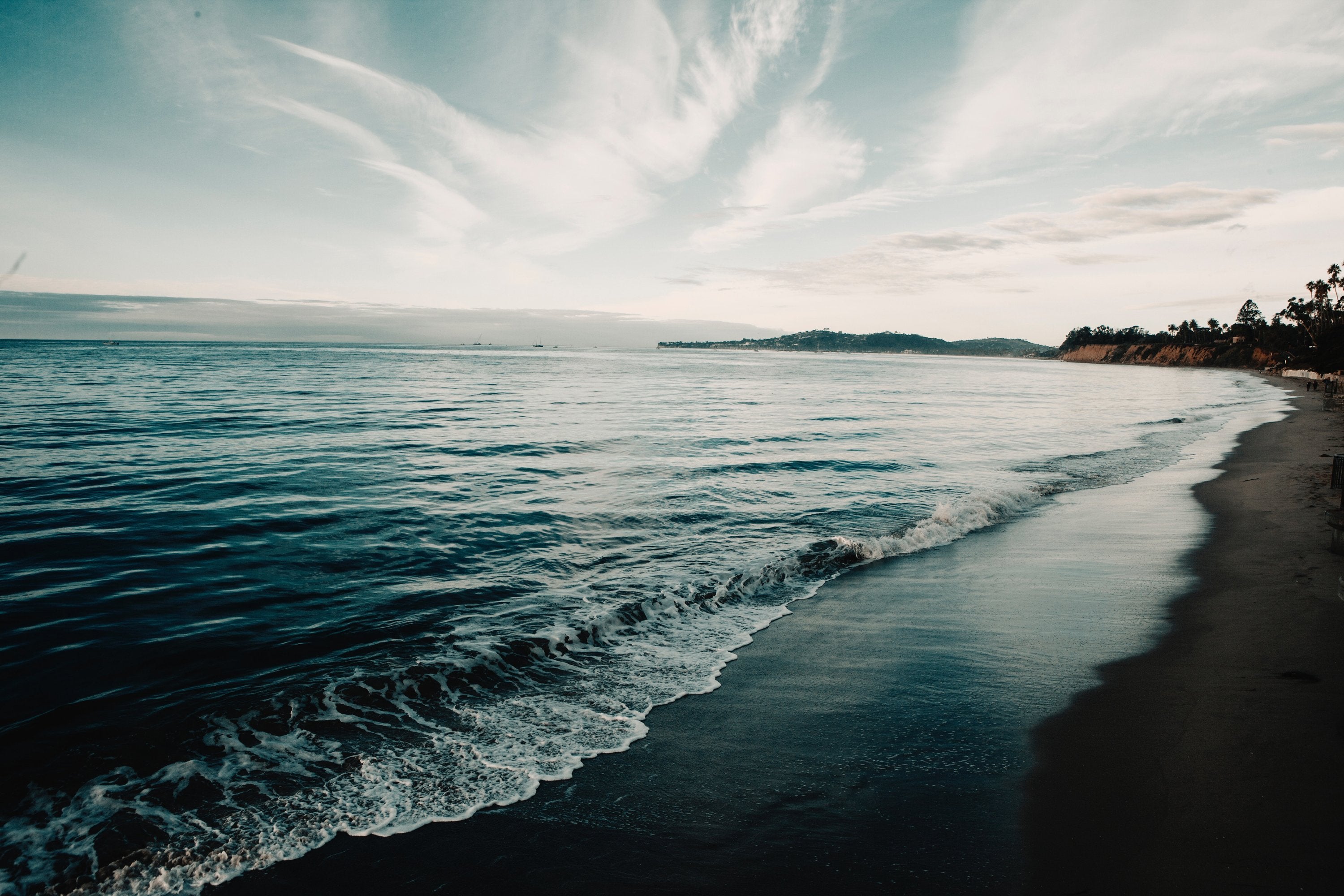 When most people think of Santa Barbara, they think of the '80s soap opera starring Robin Wright. It doesn't seem like somewhere regular people actually live, as much as it does the place where Princess Buttercup got her start, and where Hollywood royalty keep their second homes.  
Actually, both are true. On one hand, Santa Barbara is a fantasy destination where red-tiled roofs on white stucco buildings dot a verdant, palm-tree sprinkled landscape all the way from the mountains to the sea. Aptly named the American Riviera, it's where Oprah and Ellen hang their respective hats, and the ratio of Teslas on the street are an easy 3:1.
On the other hand, Santa Barbara is a quiet little beach town just up the street from the Patagonia headquarters, and where the first Earth Day took place. It's a city where it's possible to hike to seasonal waterfalls and stunning vistas in the morning, have a perfectly delightful paddle board session complete with dolphin sightings in the afternoon, and enjoy a farm-to-table dinner with a bottle of local wine while the sun sets at night.
While the best surf is had in the Winter, Spring is, arguably, the best time of year to visit Santa Barbara. The air is cool, the sun is warm, and everywhere you go, it smells like jasmine and neroli blossoms. This last part is not an exaggeration. Whether you are strolling downtown, stepping onto a hotel patio, crossing the Whole Foods parking lot, or taking a path to one of SB's beautiful beaches, if it's between March and May, you'll certainly catch a whiff of the heady, floral scents of these flowers, and it will be a moment of pure, life-affirming magic. It is as if the city itself has conspired to make you stop, breathe deeply, and feel happy to be alive.
Despite its glamorous image, it is possible to enjoy SB on a non-celebrity budget. These are our tips for making the most of your trip:
- The biggest hurdle to an affordable SB vacation is lodging, and the best deals are on Airbnb. If you can't find a spot there, try The Goodland Hotel, The Autocamp, or The Wayfarer.
- For surf and other sea-faring adventures, go to The A Frame or Channel Island Outfitters.
- Enjoy amazing vegan cuisine at Mesa Verde and get your groceries across the street at Lazy Acres. There is a year-round farmer's market on Saturday mornings and Tuesday afternoons that should not be missed. For finer dining, try The Lark.
- Get your yoga and other spiritual pursuits on at Yoga Soup. (For an instant dose of unconditional love, take the Saturday morning Yoga Soup class at 10:30 and enjoy a bowl of organic oatmeal with homemade fixings afterward.)
- Hike to Inspiration Point or Tangerine Falls.  Swim and sun at Butterfly or Arroyo Burro beach. For a beautiful, wild-flower-dotted bluff walk, check out the trails at the Butterfly Preserve (also known as Ellwood).
- Last, but not least, don't forget your bottle of Alpine Provisions Lavender + Juniper Castile Soap. Its pure, Essential Oil scent is an homage to the very Mediterranean climate Santa Barbara is known for, and you can use it from everything from washing, to shaving, to shampooing your hair (so travel friendly!). As well, its all-natural and organic ingredients won't pollute the waterways or oceans.