The Best Soaks in the World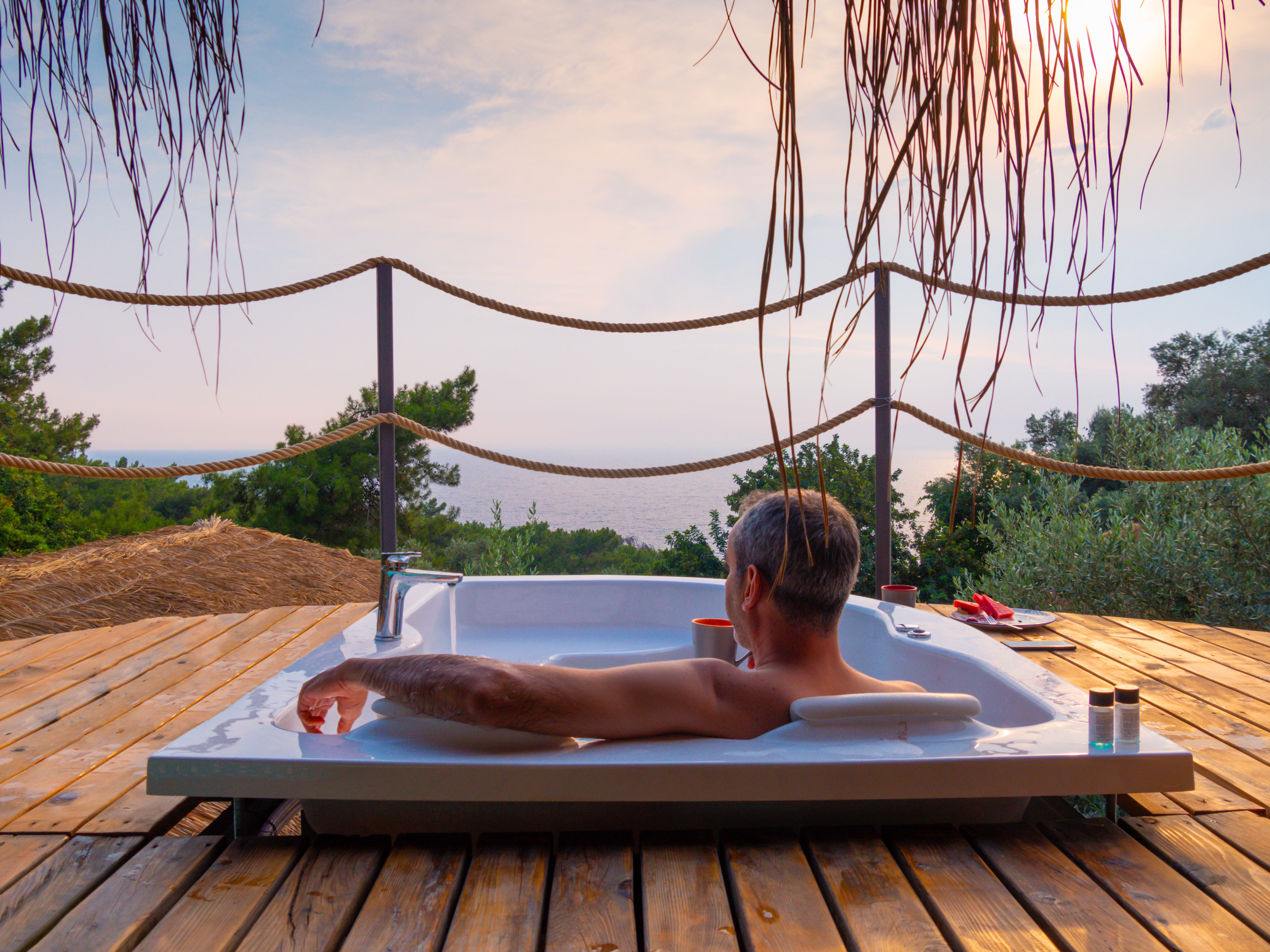 Soaking in nature (literally and figuratively) brings a oneness with the world around us. Soaking brings calm and attuned senses. It makes us appreciate our "place in the family of things," as the poet
Mary Oliver
says.
There are some soak spots that make that connection incredibly clear. If you want some soaking thirst traps take a look at Pamukkale Thermal Baths in Turkey. The landscape is breathtaking and the pools serene.
Or, Uunartoq Hot Springs in southern Greenland which have been in use for over a thousand years.
Takagara Onsen in Japan brings together the mindfulness of Zen with the beauty of nature.
Let's say that today, we are not able to get to one of those spots. All is not lost. We can connect with ourselves and nature even if we don't get on a plane. It's National Hot Tub Day, so soaking is celebrated no matter where we are. In our book, the best soak in the world is the one we can get to today.
So gather yourself, your great smelling Alpine Provisions products, a towel, and head for the water in celebration of " the sun and the clear pebbles of the rain . . . the mountains and the rivers," as Mary Oliver says, and let the world offer itself to your imagination.
Experience these Alpine products perfect for your next soak:
Castile Body Wash - Fir + Sage
Your daily cleansing ritual becomes a nature soak with our special blend of purifying Fir and balancing Sage essential oils. As with all our products, this Castile Body Wash is sourced with respect for people, planet, and purity.
Soap - Body.Hair.Shave - Cedar + Sandalwood
Grounding Cedar and calming Sandalwood essential oils evoke the feeling of campfire and coyote song beneath a blanket of starlight. This all-in-one soap elevates your everyday self-care routine to an everyday soaking ritual.
Shampoo and Conditioner - Rosemary + Mint
Elevate your soak with this hair-washing ritual with our invigorating with our special blend of purifying Rosemary and refreshing Mint. This natural shampoo and conditioner offers nourishing lather and color-safe performance, ideal for most hair types.
Bar Soap Duo - Cedar + Sandalwood and Rosemary + Mint
If you prefer a Bar Soap to a Body Wash, grab our signature essential oil-scented Bar Soap for your next soak. Rich in skin-nourishing, lavishly lathering natural oils, expect a feel-great, environmentally-friendly love-fest thanks to its transporting scents. Cedar + Sandalwood is woodsy and grounding and Rosemary + Mint is stimulating and refreshing.