The Lip Balm That's Good For Your Fingers and Toes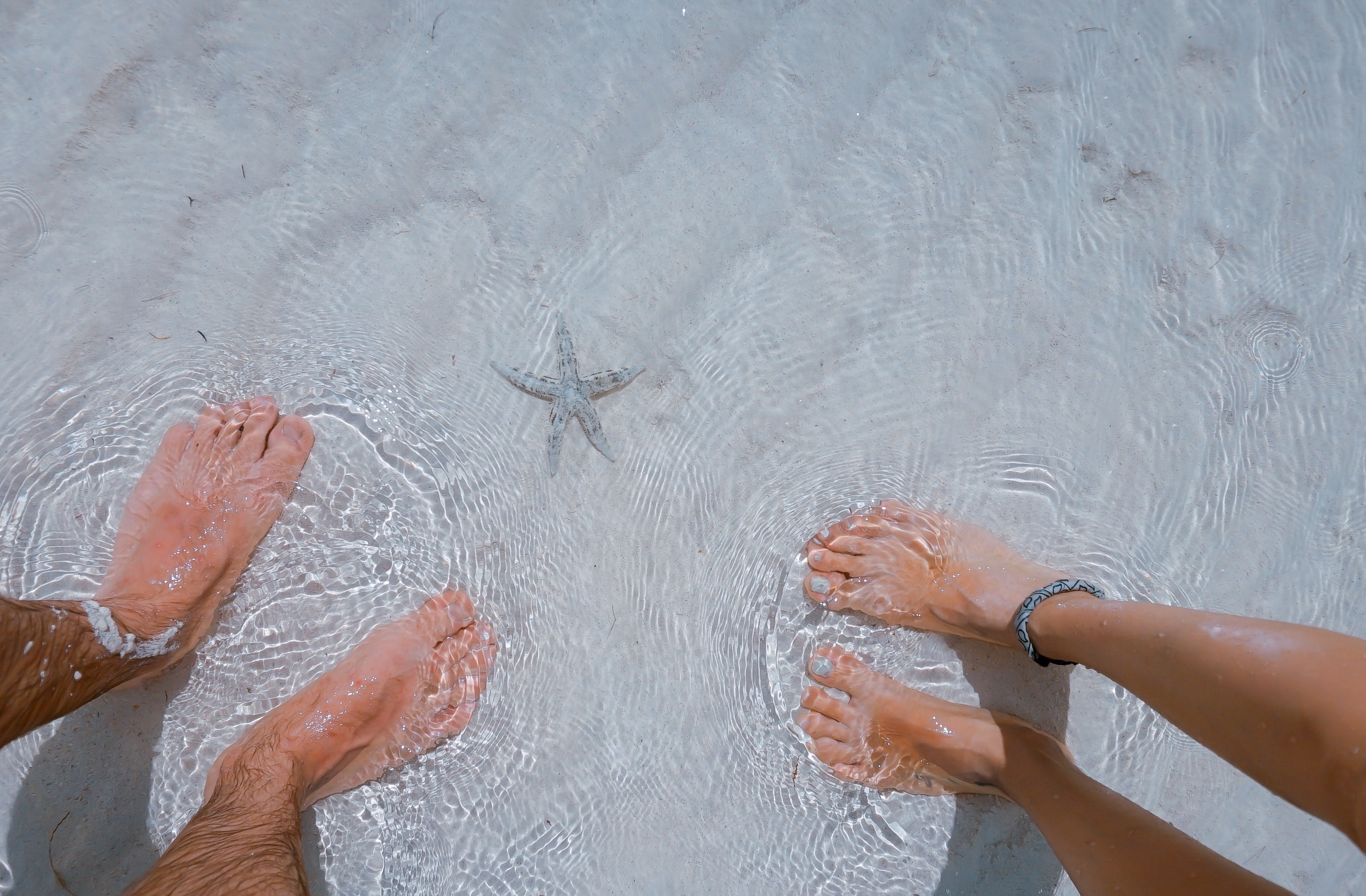 If you know our Lip Balm, then you know why it's fast becoming a vegan-plastic-free-five-star-customer-favorite-don't-want-to-live-without-it product in our lineup. Made with skin-nourishing, organic EFAs such as Shea Butter and Coconut Oil, it drenches lips in anti-oxidants and healthy fats to help keep them feeling healthy, plump, and protected. Even better, our Essential Oil blend of Rosemary + Mint is refreshing and healing and it includes Tea Tree Oil, which is renowned for helping repair lip, nail, and skin conditions. And since we've gone plastic-free it is now available in a compostable, paper-board tube, so the sea creatures love it too. 
But did you know that you can use our Lip Balm on more than just your lips? Your cuticles will also thrive under its soothing influence.
We just love a competent multi-tasker.
What's A Cuticle?
Your cuticles are the layer of clear skin located along the bottom edge of your fingers and toes — an area known as the nail bed. Your cuticles' main function is to protect your new nail growth from bacteria when it emerges from the nail root.
The area around the cuticle is delicate. It can get dry, damaged, and infected — especially during winter and nowadays when we're all washing our hands so often. Caring for the entire nail area and keeping it clean and conditioned is important for helping nails grow healthy and strong.
Five Ways To Care For Your Cuticles and Nails
- Soak them. Believe it or not, whenever you take a bath you are caring for your cuticles. This is because soaking them in warm water once or twice a week is an important step in keeping them healthy and soft.
- Avoid trimming your cuticles. This can lead to infection, as it opens the door for bacteria to get inside. If you enjoy getting manicures and pedicures, ask your technician to push back the cuticle and trim any hangnails rather than cutting the cuticles themselves.
- Hydrate and condition your cuticles. Once your hands are clean, apply your Lip Balm to your cuticles and the rest of the area around your nails. Gently massage it in, thanking your fingers and toes for all their hard work. This is a great self-care ritual to do before bed since you won't be washing your hands for a few hours.
- Never bite your nails. This nervous habit is not only kind of gross, it damages your nails and cuticles. Biting your hangnails is even worse for creating a cycle of disrepair. Instead, use a good quality clipper to keep nails trimmed.
- If you file your nails, do so in one direction to preserve their strength.
How To Get Healthy Nails
If you're starting out with nail issues, conditioning your cuticles will take you far in helping to heal and repair them. And there's one other factor: most skin, hair, and nail problems can be resolved with a healthy diet. Nails contain a lot of sulfur, which means eating foods that are also high in sulfur –  cruciferous vegetables, nuts, and seeds, for example — will help restore nails and add shine.
image credit: Toa Heftiba