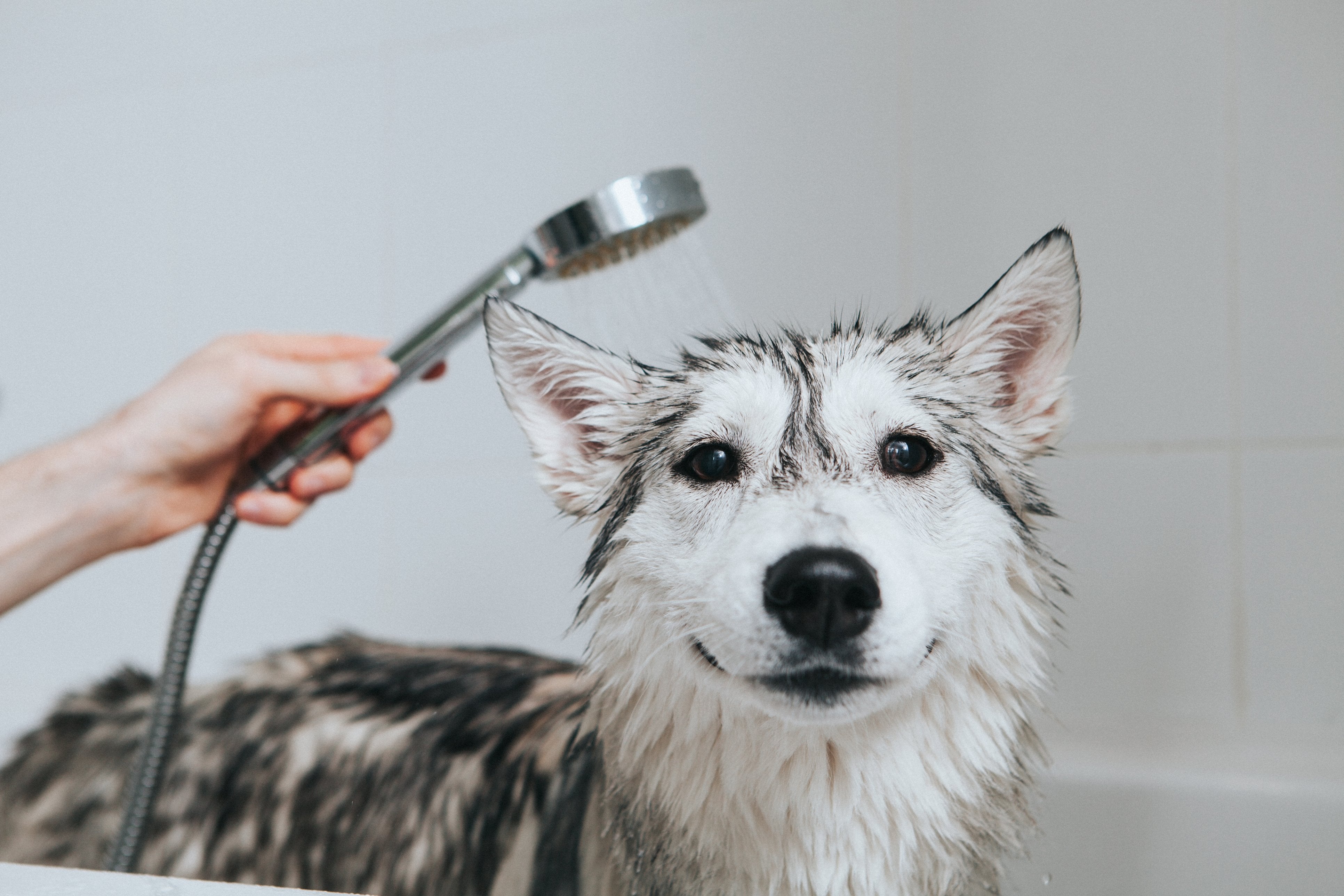 Dogs and hiking go together like coffee and sunrises, campfires and starlight, outdoor showers and Castile Soap.  
With every shared adventure, however, comes the need for additional dog baths. Trail dust and the canine habit of rolling in smelly things come to mind. Fleas, ticks, river, ocean, and lake water can be added to the list of reasons to treat your pooch to a home spa day. Not to mention garden-variety summertime dog funk and the itchy, irritated, allergy-ridden skin that can sometimes plague our beloved four-legged friends.  
We were delighted to discover that our Alpine Provisions Castile Soap makes a great dog wash. (We recommend using Lavender + Juniper or Cedar + Sandalwood, as the small amount of Clove Essential Oil content in our Fir + Sage scent is NOT recommended for dogs.)
The rich Olive and Coconut Oils in our Castile Soap are perfect for soothing your best buddy's tender skin, and our Essential Oil blends provide additional fur-softening, bug-repelling, smell-great properties.  
Added bonus: Lavender Essential Oil is known to reduce stress in dogs, Juniper Essential Oil is antibacterial and antifungal, which is great for breeds like Golden Retrievers who are prone to musty, damp undercoats, and Cedarwood Essential Oil is thought to promote healthy circulation and reduce dander.
Use as often as necessary. Please remember to DILUTE the Soap and be extremely careful to avoid your pet's sensitive eyes, nose, and inner ears!  
Wishing you and your furry ones another great season of hikes, swims, and sleeps under an open sky.