Why Our Bar Soap is the Best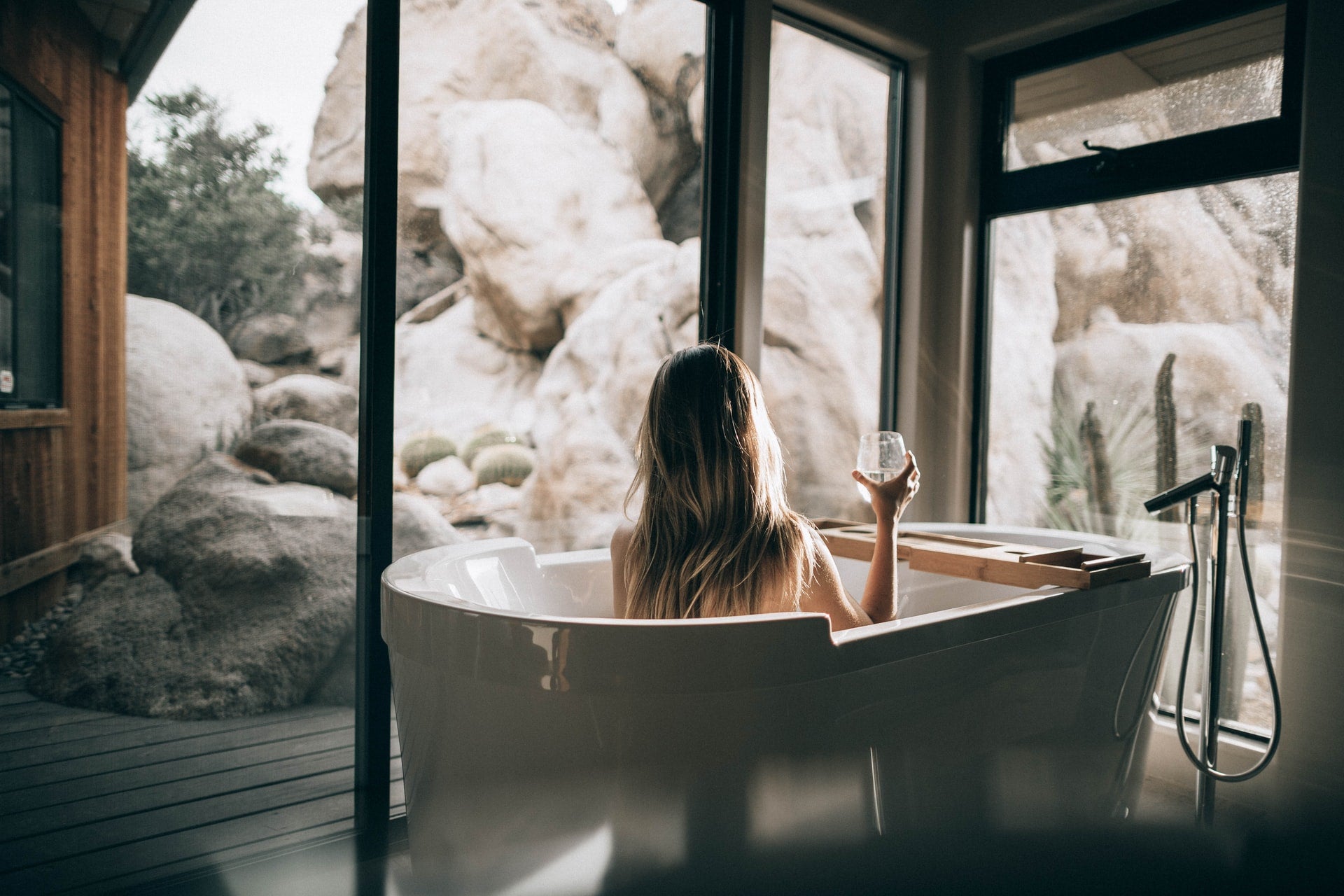 Which is Better, Bar Soap or Liquid Soap?
Who could have imagined that soap might be a controversial topic? The answer as to whether bar soap or liquid soap is best is completely personal. We're not here to prescribe a choice, but, rather, tell you why our Bar Soap is really the best you can buy (we make a really great liquid Castile Body Wash as well, so no strong opinions are coming from this camp about which one to choose).
First, we have to confess something: what we make isn't technically soap. Soap, which is made with sulfate-based surfactants, is a cleanser with a high pH, and is likely too harsh for skin, disrupting its normal pH and causing irritation and dryness.
Our Soaps are Oil-based, and do not contain detergents. In the skincare world, there is a lot of buzz these days about how certain Oils, such as Olive and Coconut, are great for cleansing skin without stripping it of its natural sebum. Anyone who has used and loved Castile Soap knows this to be true—and that, essentially, is what our Bar Soaps are: Castile Soap in bar form. So why not just use liquid Castile Body Wash over Bar Soap?
Benefits of Using Bar Soap
- Bar soaps rub away dirt and oils, like a washcloth does, when applied directly to skin.
- Bar soaps require fewer ingredients because they don't contain water, so they don't need stabilizers.
- Bar soaps use less packaging, making them a more environmentally-friendly choice.
Personally, we like mixing it up. The great thing about our Bar Soap is that, since they're small and affordable (one bar lasts a long time!), you can stock up and keep them on hand for when you want a change from your Castile Body Wash, or place one at the bathroom and kitchen sinks as an eco-wise, skin-softening alternative to liquid Hand Soap. Also, they make truly thoughtful gifts.
Why Is Alpine Provisions' Bar Soap the Best?
Available in two of our customer-favorite, organic Essential Oil scents— Rosemary + Mint & Cedar + Sandalwood—here are some of the direct benefits of using our Bar Soaps:
- Recyclable paper packaging.
- Organic Coconut Oil reduces the appearance of aging by deeply hydrating and plumping skin.
- RSPO Palm Oil nourishes, protects, and moisturizes all Skin Types and has anti-aging properties.
- A portion of all sales go to the Colorado Outward Bound School Scholarship Fund.
- As with everything we make, our Bar Soap is formulated with organic and fair-trade ingredients that are always sourced with respect for people, planet, and purity.
You can fully expect a feel-great, environmentally-friendly love-fest with these babies, and we can't wait for you to experience them for yourself!
image credit: Roberto Nickson @rpnickson