Winter Destination: Joshua Tree, California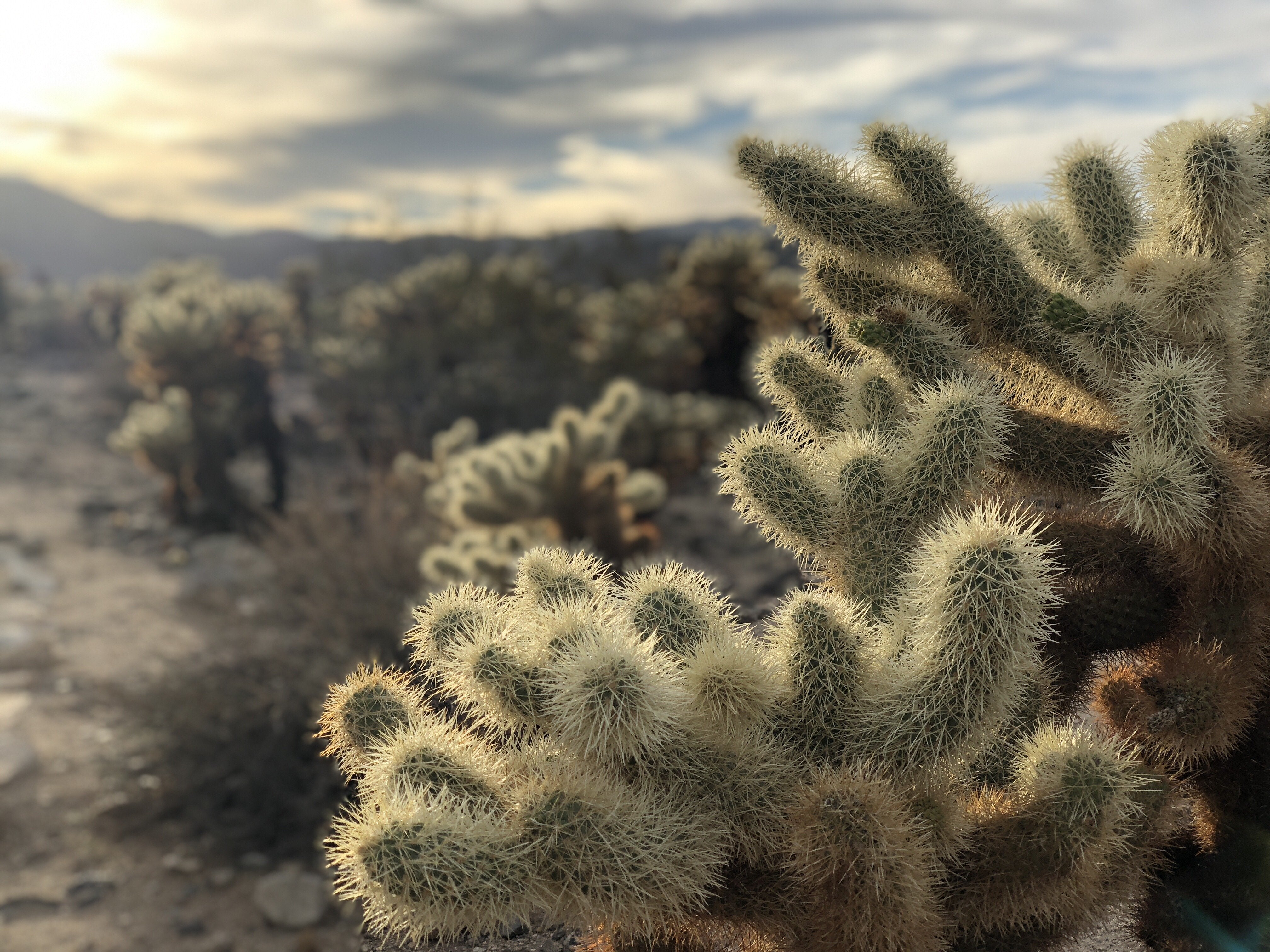 Not everybody is a snow bunny. Some of us consider winter to be the long interlude in which we park ourselves by a blazing fire and wait for hiking, climbing, and camping season to return.

For those who fall into that category, enter the weirdly wonderful wilderness of Joshua Tree. While summer temperatures are usually too hot to make exploration of this High Desert playground possible, in the winter it opens its welcoming arms to travelers seeking refuge from their icy hometowns.
A hike through the Joshua Tree National Park is a journey into the meeting of two, distinct desert ecosystems: the Mojave and the Colorado. Joshua Tree's vast starry skies and stark quietude are a salve for our over-stimulated nervous systems. Its magnificent rock formations activate the knowing within our bodies that they are, in truth, wild and free beings, designed to move, play, and climb.
An actual Joshua Tree is a Dr. Seuss-like agave plant known, botanically, as the yucca brevifolia,
and offers a strong clue that you might be in the Mojave Desert
.

Growing right alongside it, however, is likely to be a Saguaro Cactus, which hails from the Sonoran Desert, indicating that you could also be in the Colorado desert. Combined with its massive rock outcroppings and abundant wild life (Jackrabbits! Coyotes!) this unique desert hybrid is thrumming with life and full of magic for anyone who loves spending time outdoors.
There are plenty of campgrounds that will scratch the itch of sun-seekers jonesing for the joys of tent life. In addition to camping, JT locals offer up an abundance of Airbnb lodging. Depending on budget and taste, you can rest your head in accommodations that range from simple and rustic to boho-luxe and extravagant.  
If you desire a distraction from all that stargazing at night, there is usually live music at The Joshua Tree Saloon or Pappy and Harriet's (in nearby Pioneertown). 
It's good to note that even in winter, the desert can be relentlessly dry and hot. The best times to get out and explore are when the sun is low on the horizon. Before 9 AM there is a wonderful, golden hue to the light. After 4:00 PM the sun dips below the majestic rock lines, revealing sunset tones that color sky and earth with many shades of pink. During a twilight hike in Joshua Tree, it's as if time slows down, and the desert speaks. Don't be surprised if you find yourself breathing deeper with each step.
DETAILS
- For a complete guide to J-Tree, including rock climbing and hiking information, go here
- If booking accommodations through Airbnb, be sure to check the map in relationship to the park if access to hiking and climbing is a priority for you
- High season begins in October and ends in March or April, and things tend to book up, so plan in advance
- For a hotel experience consider the Mohave Sands Hotel. We like its "eco-chic" policies and aesthetic. The courtyard has a great succulent wall fountain and it is a beautiful setting for a small wedding party of up to 50 people
- Organic food lovers will appreciate the Natural Sisters Café, which is next to Joshua Tree Healthfoods, the local, organic grocery store
- Hit up BKB Ceramics for amazing pottery (because you'll want a souvenir, and what is a better reminder from your trip than a coffee mug you'll use every morning?)
- Be sure to check out the Integratron in nearby Landers. Designed by a

UFO-ologist

, it offers sound baths that claim to have myriad healing properties
- Check the Joshua Tree National Park website for updates to their dog policy. Dogs are not permitted in many areas of the park, which ban make traveling to Joshua Tree with them a little tricky