Free Shipping with $55 Purchase (within US only)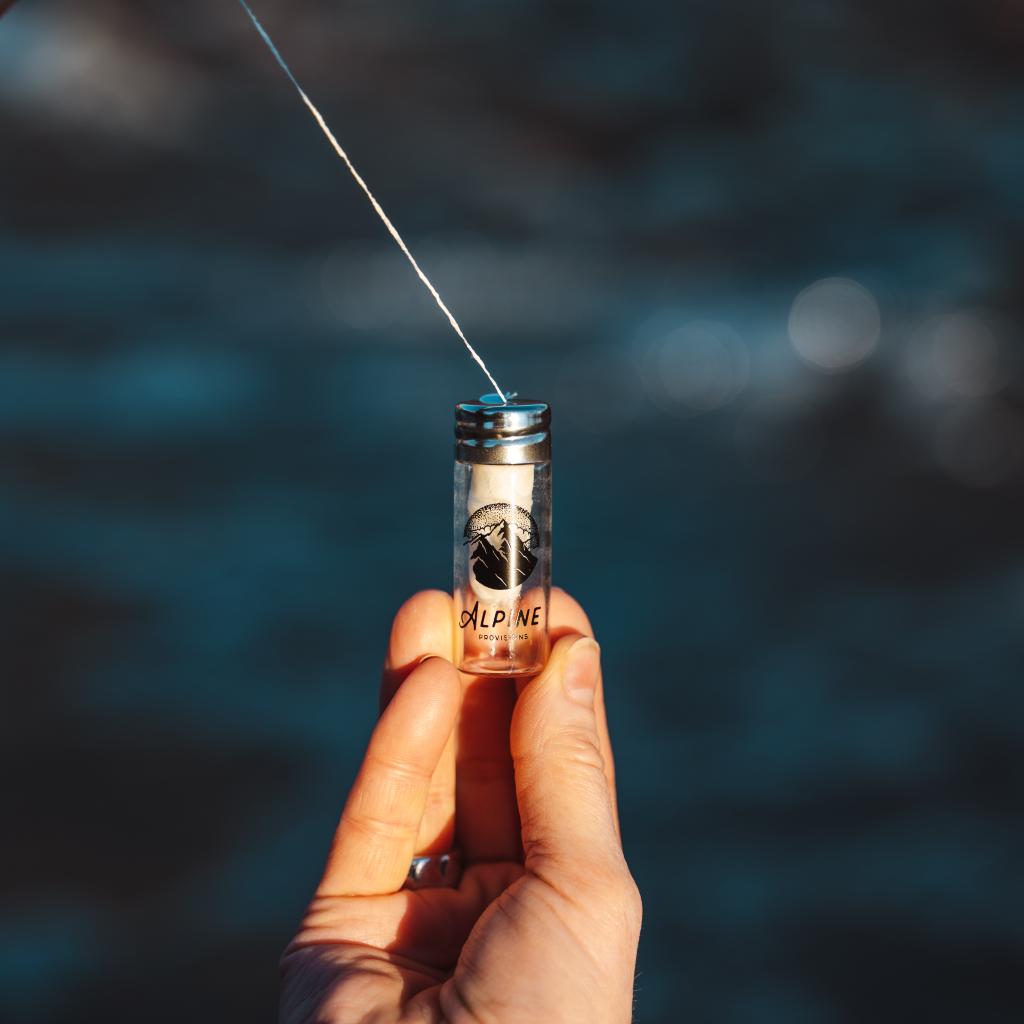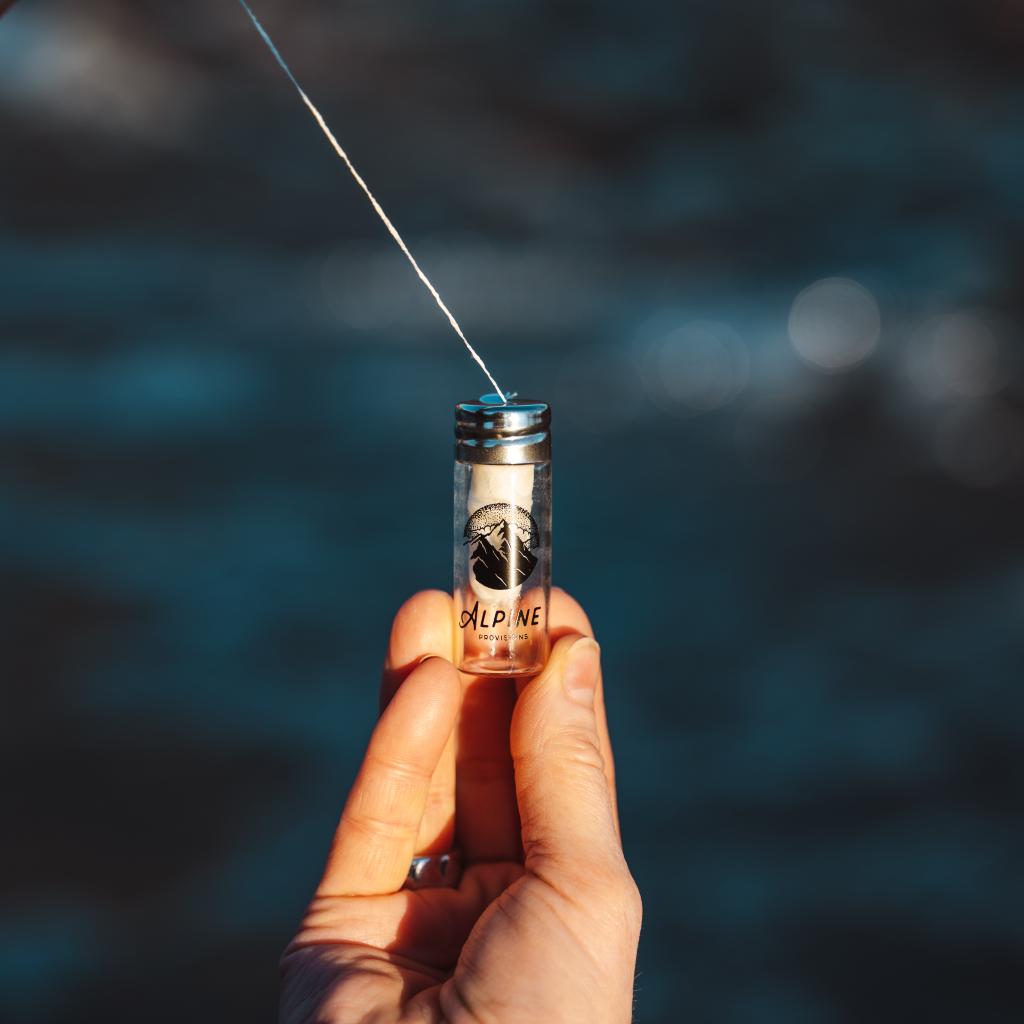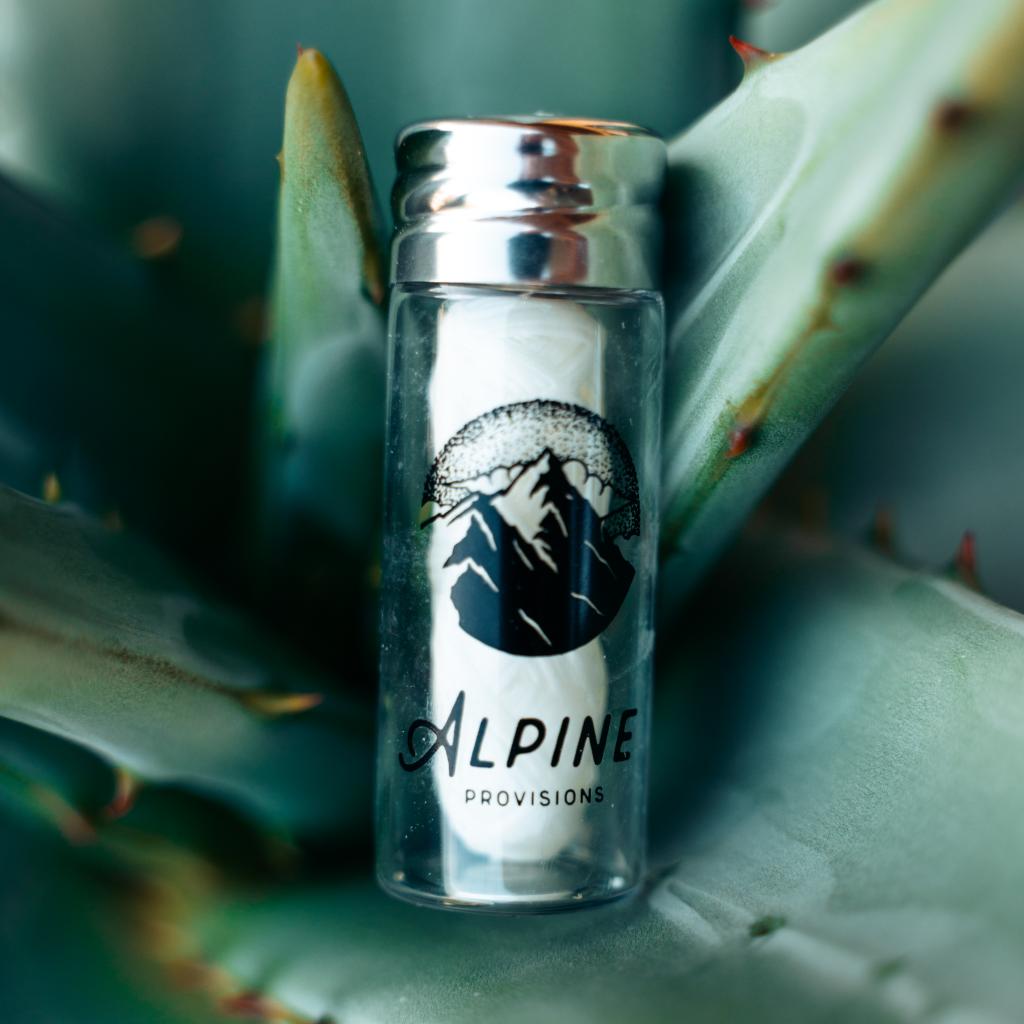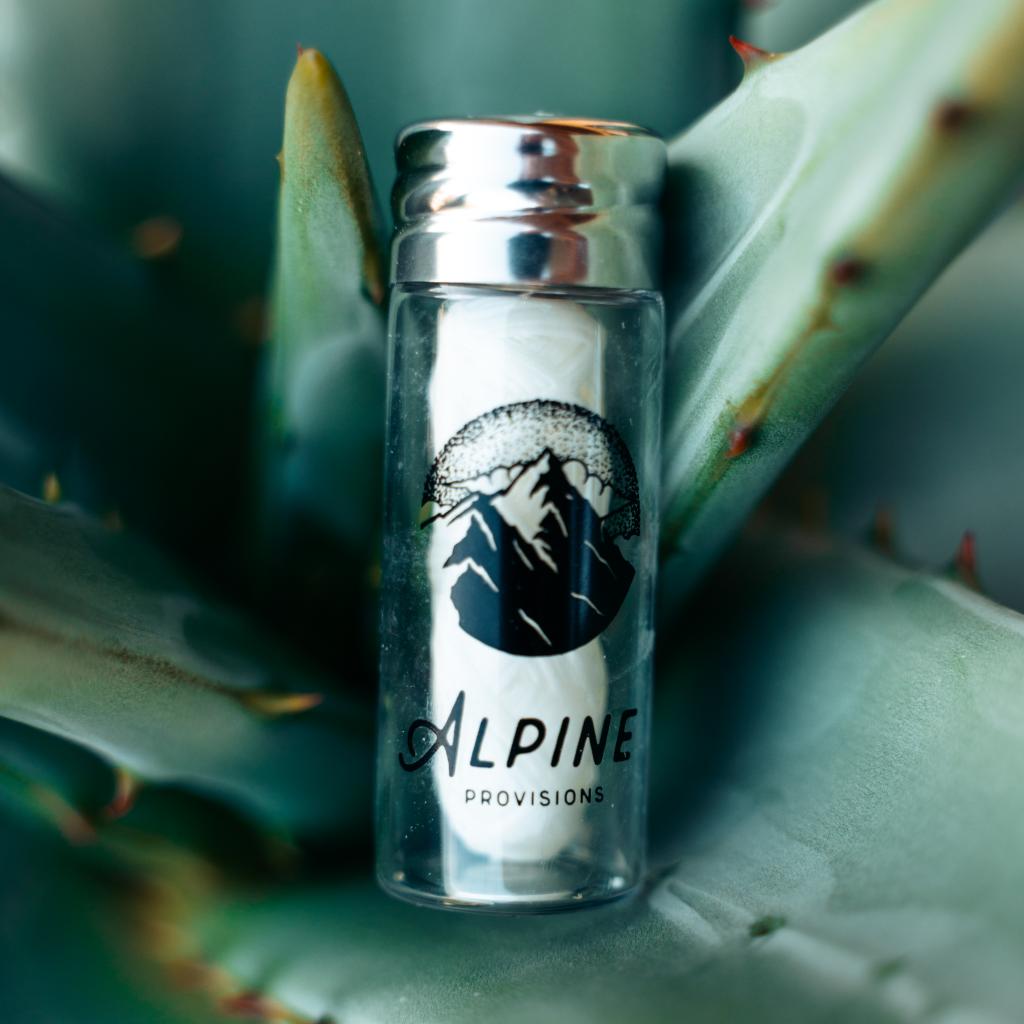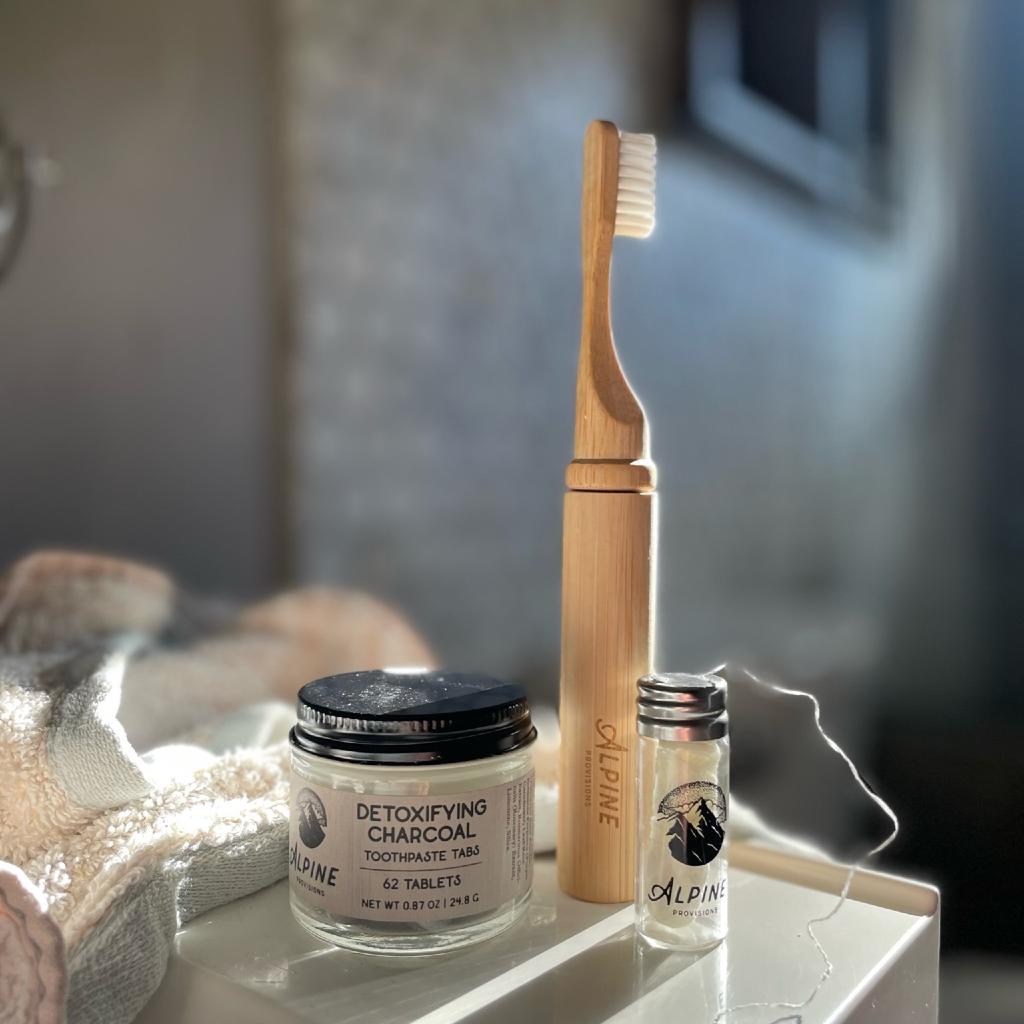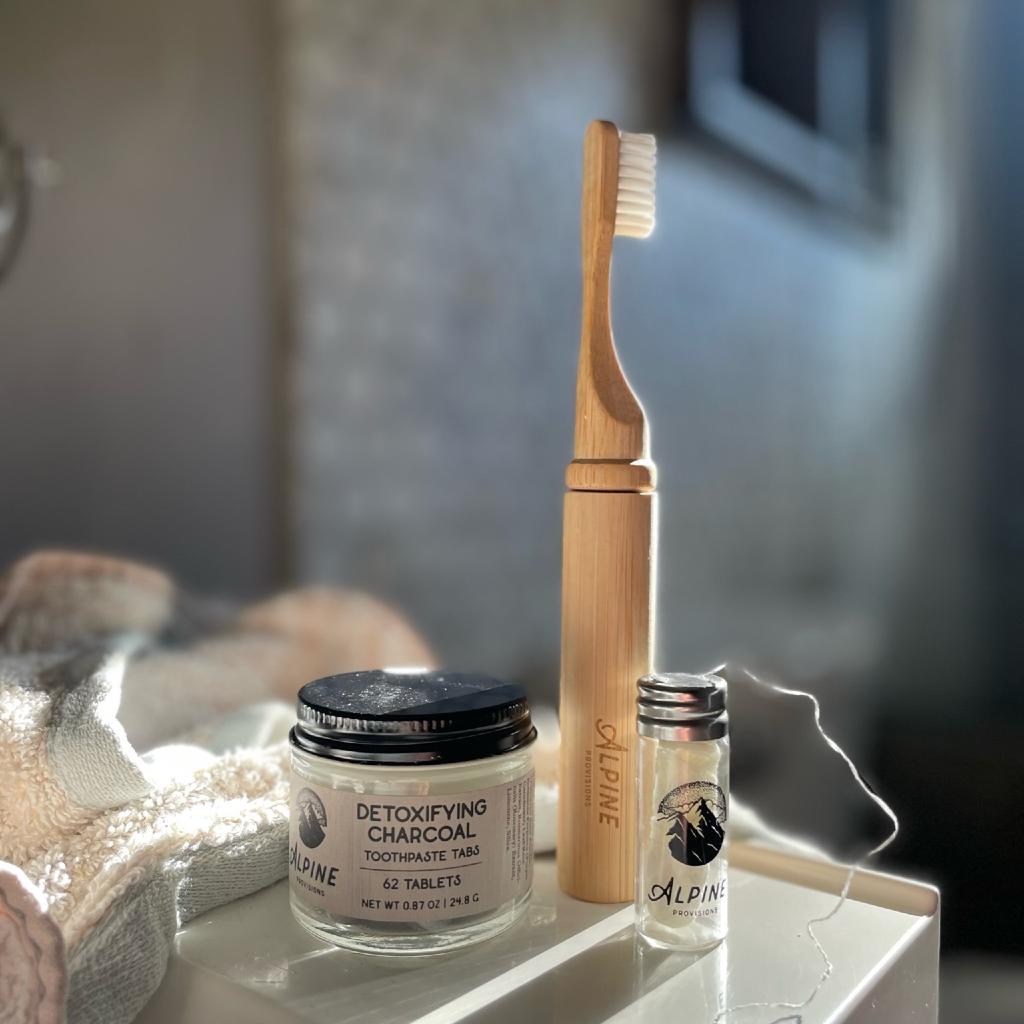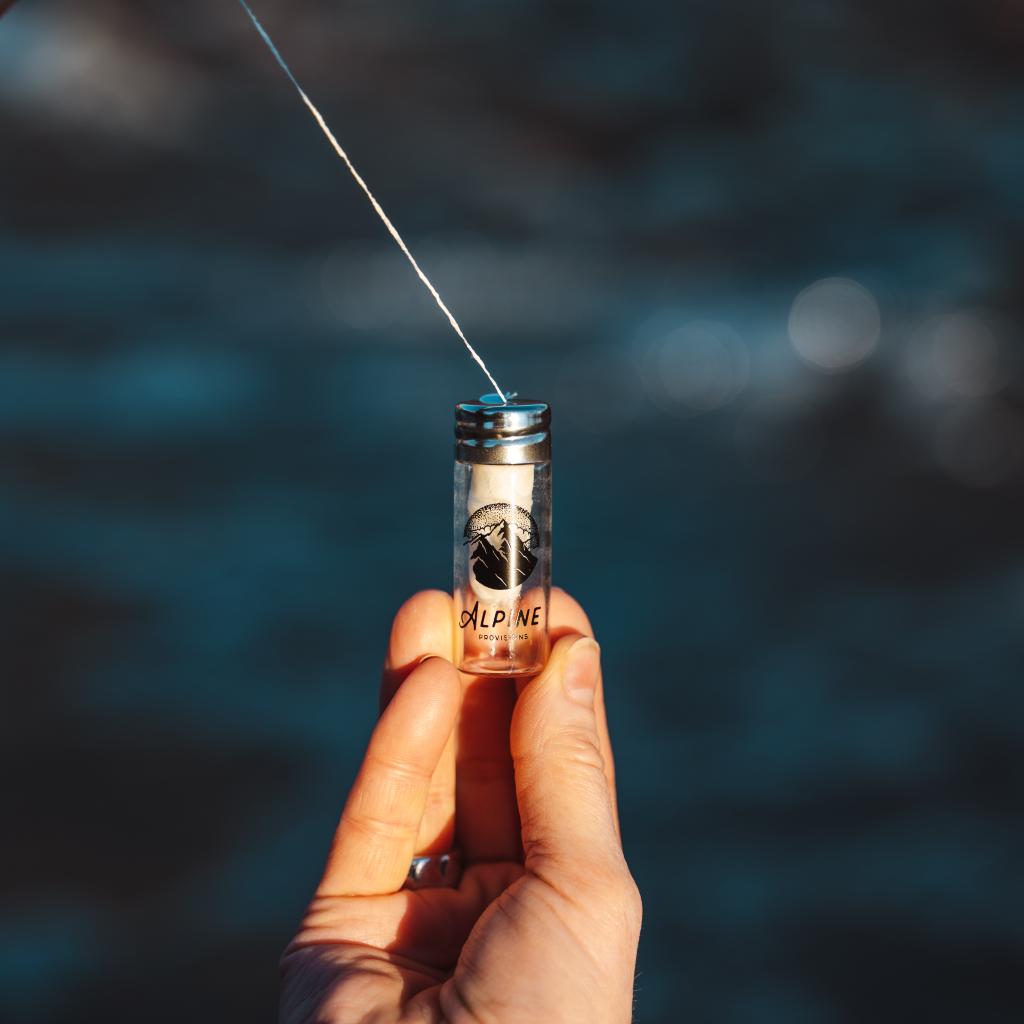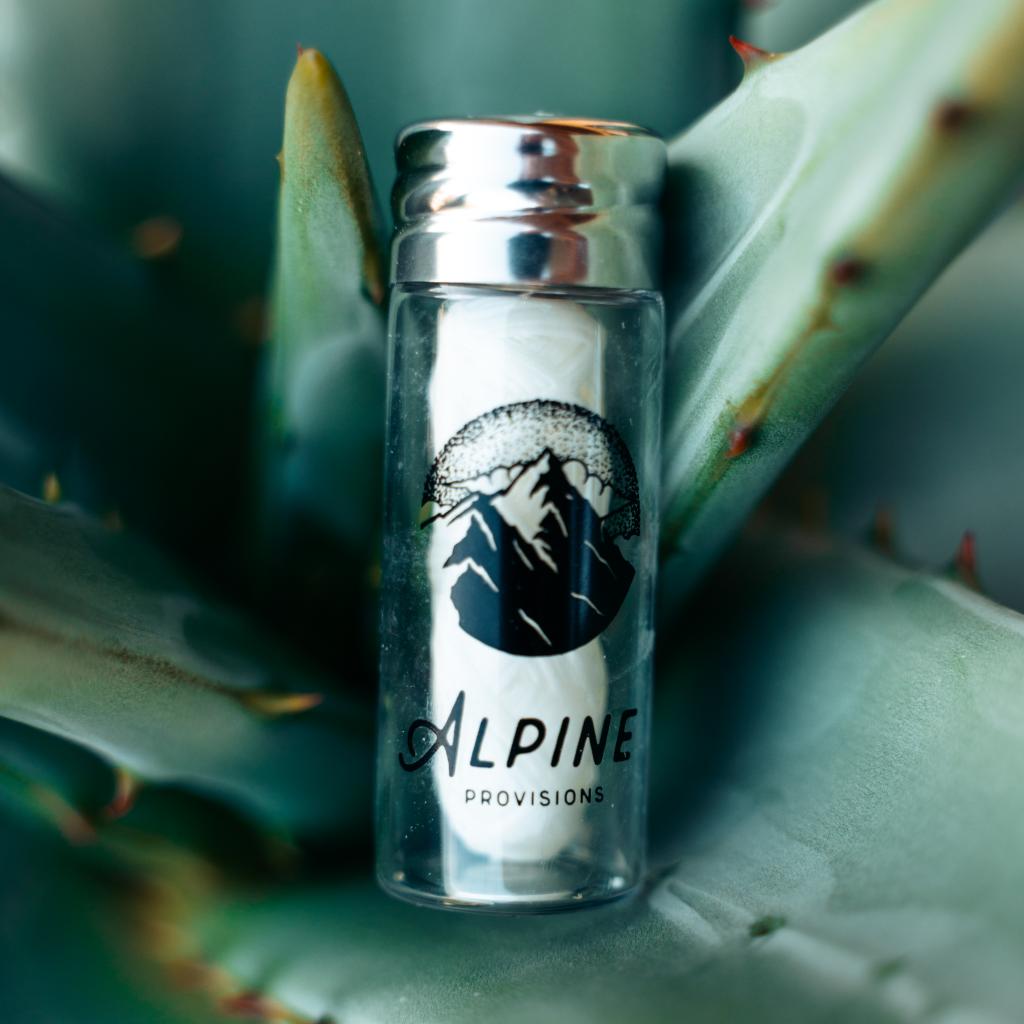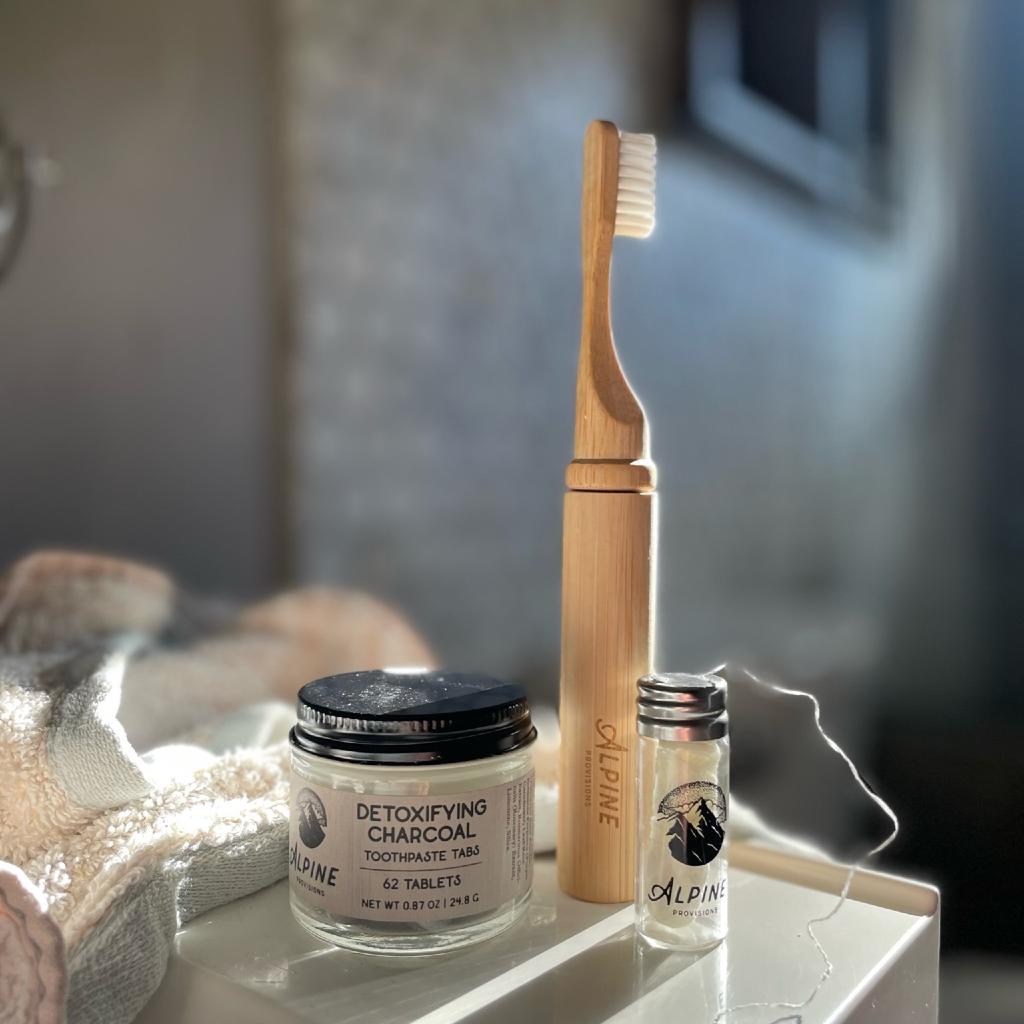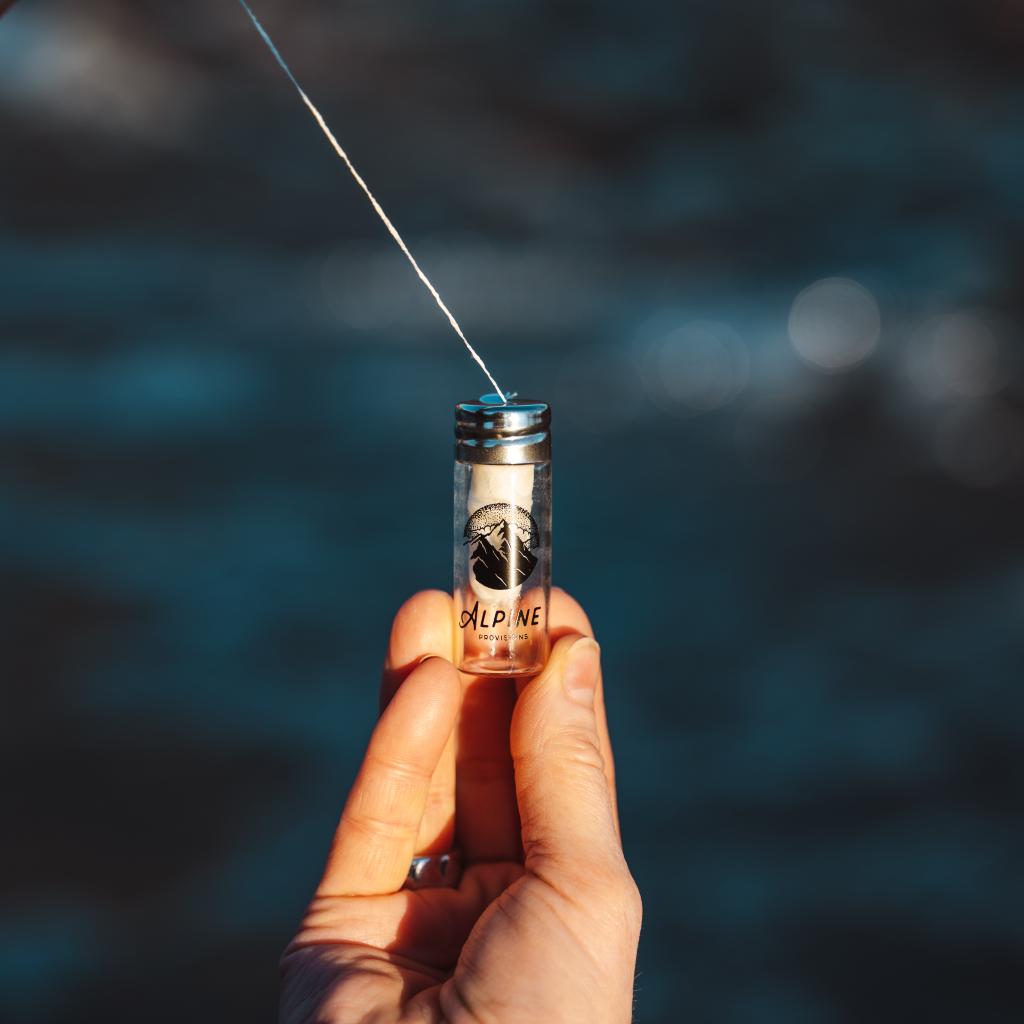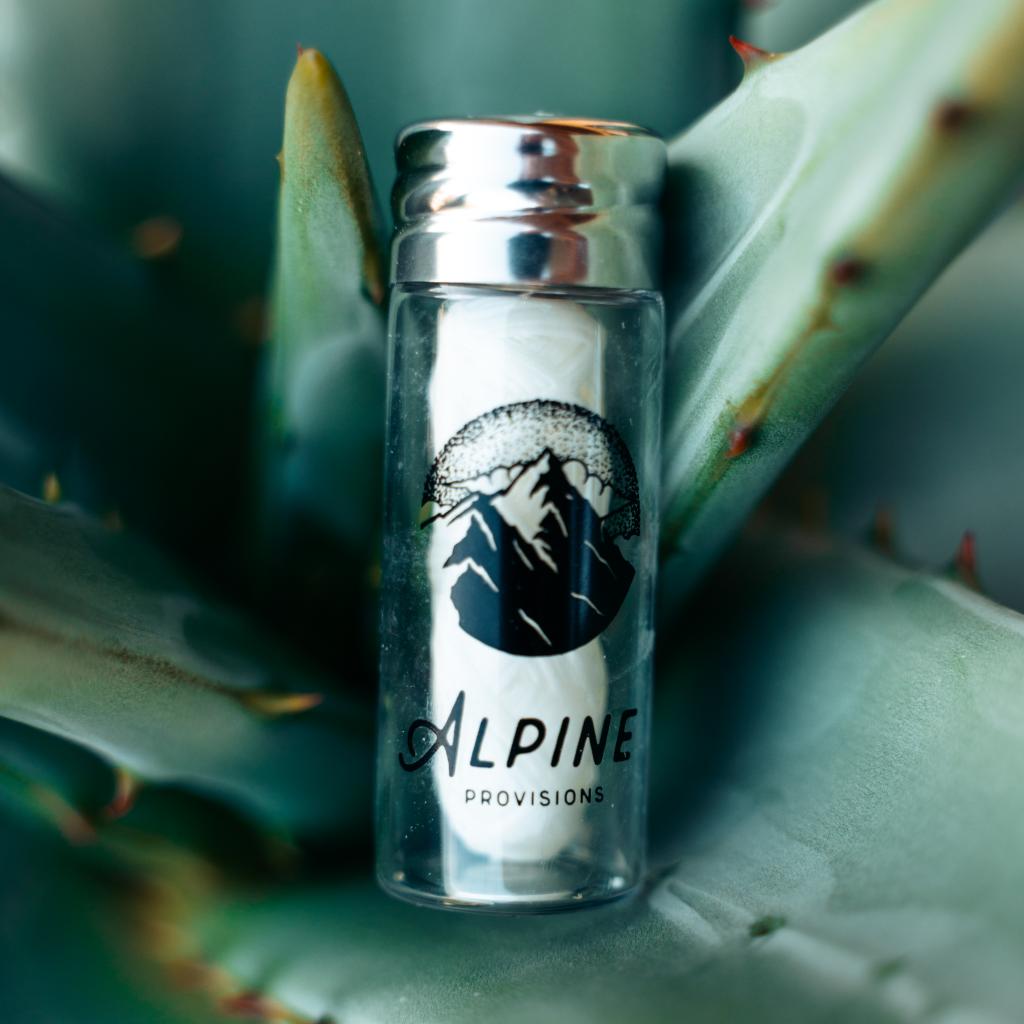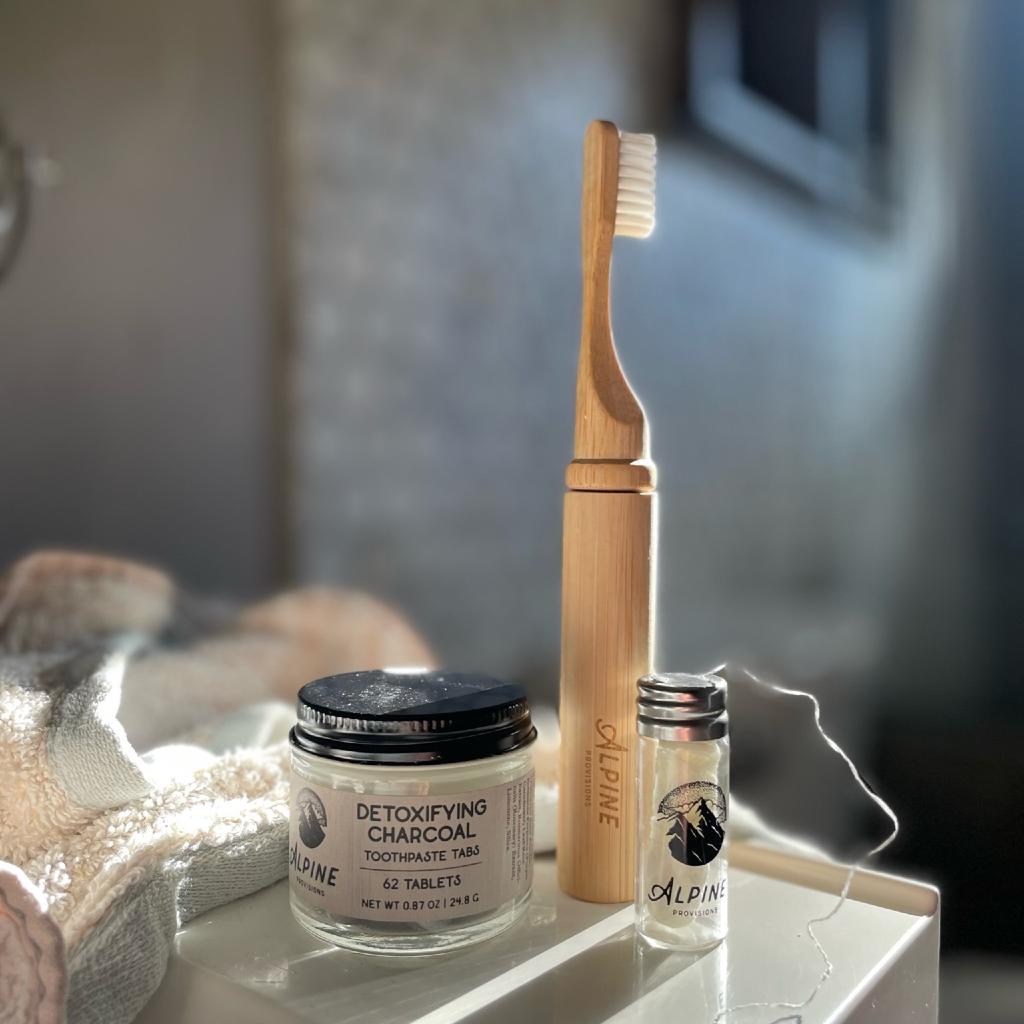 Our Dental Floss is 100% plant-based and cruelty-free. It slides easily between your teeth, helping to remove plaque. And our glass Floss Dispenser includes an easy tear notch cap, is refillable and reusable – pick up a Floss Refill when you need to.
1% For Our Future - every purchase supports the Colorado Outward Bound School scholarship fund, allowing our youth to become future nature stewards.